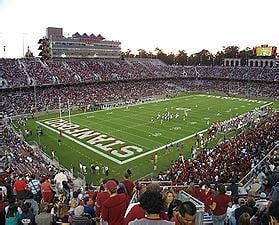 Stanford and David Shaw are in a precarious situation entering 2020. After reaching a bowl in his first eight years in charge, winning five of those, the Cardinal are coming off an ugly 4-8 campaign.
Outside of the win against Washington, nothing seemed to go right last season and more struggles could be ahead. They had an early preseason over/under of 5.5 wins with odds around +25 to 1 to win the Pac-12, placing them in the middle of the standings.
Will QB Problems be Rectified?
Of course, a lot of last season's issues came about because of quarterback injuries and that led to K.J. Costello transferring out. All signs point to Davis Mills (8.1 ypa, 11 TDs, 5 INTs) starting the season as the top guy after the offense managed just 21.7 points per game last year.
Injuries on the line have been a problem the last couple seasons and could be again with depth a question. They get pieces back like Walker Little, but they also lose a couple regulars.
The other part to the offense is finding a new running back. Austin Jones looks set to be the guy, but he got just 45 carries as a freshman, so it's unknown how he'll look in a bigger role.
Maybe the most exciting piece to Stanford's offense is receiver Simi Fehoko (566 yards, 23.6 ypc, 6 TDs), who did most of his work in the second half of last season. That said, Michael Wilson (56 receptions, 572 yards, 5 TDs), Connor Wedington (506 yards) and Osiris St. Brown return, as well.
Defense Not Up to Par in 2019
The defensive side also has to turn things around after another surprisingly bad season, allowing 430 yards and 29.8 points per game. Once an annually dominant defense, Stanford has slipped up the last couple years, culminating in last season's struggles.
The good news is that there are returning players at every level who can lead the way to improvement. End Thomas Booker needs to stand out on the line, while linebackers Gabe Reid, Jordan Fox and Curtis Robinson form a nice base. Throw in cornerback Paulson Adebo and there's a decent chance this group gets back to prior levels. 
Tough Schedule
The problem for Stanford is that it has five road games in Pac-12 play and also a trip to Notre Dame in early October. In order to reach six wins, the Cardinal will need to steal multiple road games with trips to Arizona, UCLA and Cal being the best bets.
If not, it's almost a must-win situation for every home game outside of the early contest against USC. If Mills can get the offense going and the defense gets back to normal, six wins and a return to a bowl are definitely in play for Shaw.
The question is if he can get this team back to its consistent ways, something they lacked most of 2019.
2020 Stanford Cardinal Schedule
Sept. 5 vs. William & Mary
Sept. 12 at Arizona
Sept. 19 vs. USC (early preseason line STAN +7.5)
Sept. 26 at UCLA
Oct. 10 at Notre Dame
Oct. 17 vs. Washington State
Oct. 24 at Oregon
Oct. 30 vs. Oregon State
Nov. 7 at Washington
Nov. 14 vs. Colorado
Nov. 21 at California
Nov. 28 vs. BYU