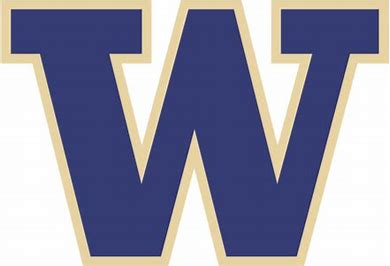 An 8-5 campaign for Washington last year surprised a lot of people, especially with the losses to Cal and Colorado. It eventually led to Chris Petersen stepping down with former defensive coordinator Jimmy Lake taking up head coach.
The defense could be fine, but the offense has some questions to answer. That's why the Huskies had an early preseason over/under of 8.5 wins with +350 odds to win the Pac-12, behind both Oregon and USC.
New Offensive Coordinator
After a shaky season from Jacob Eason, Washington has to turn elsewhere at quarterback with sophomore Jacob Sirmon the projected starter. He'll lead an offense that averaged 391.2 yards and 32 points per game.
New coordinator John Donovan has collegiate experience at Vanderbilt and Penn State, and he most recently spent time with the Jacksonville Jaguars in the NFL. The Huskies are fine on the left side of the line with two returning starters, but the right side will be a work in progress.
They don't return a ton of starters at skill positions, but a lot of these guys were recruited by Petersen. Richard Newton takes over in the backfield after rushing for 498 yards and 10 touchdowns while Sean McGrew serves as a backup.
Receiver has a few more questions with sophomore Puka Nacua (7 receptions) possibly the guy after breaking his foot last season. Otherwise, Terrell Bynum (368 yards) and tight end Cade Otton (344 yards) will help out.
Defense Should Remain Stout
The best news for the Huskies is that their defense should be more consistent after allowing 355.5 yards and 20.4 points per game last year with a fairly young core. They have experience at every level with seven starters back including a slew of seniors up front. Ryan Bowman and Joe Tryon are the leaders off the edge, while linebacker is the lone unit with some unknowns, albeit with talented sophomores in line to start.
The secondary should be deep after numerous freshmen were given starts last season. Throw in senior corners Elijah Molden (79 tackles) and Keith Taylor, and the secondary could take a jump. After some growing pains last season, it should be back to dominance for this group.
Opener vs. Michigan Key
The big thing will be to get the opening home win against Michigan because if it doesn't, Lake could be looking at a 2-2 start in his first season in charge after an early trip to Oregon.
The losses could keep piling up mainly because of road games against Utah, Cal and USC also on the schedule. While the defense could be best in the conference, the offense has an unknown at quarterback and the line is far from a certainty.
If Washington can't beat Michigan in the opener, the season will likely turn into a slog, similar to last year. The Huskies could hit nine wins, but given a difficult road schedule and questions at quarterback, they'll be hard to bet on for more than eight wins.
2020 Washington Huskies Schedule
Sept. 5 vs. Michigan (early preseason line UW pk)
Sept. 12 vs. Sacramento State
Sept. 19 vs. Utah State
Oct. 3 at Oregon (UW +6.5)
Oct. 10 vs. Oregon State
Oct. 17 at Utah
Oct. 23 vs. Arizona
Oct. 31 at California
Nov. 7 vs. Stanford
Nov. 14 at USC
Nov. 21 vs. Colorado
Nov. 27 at Washington State