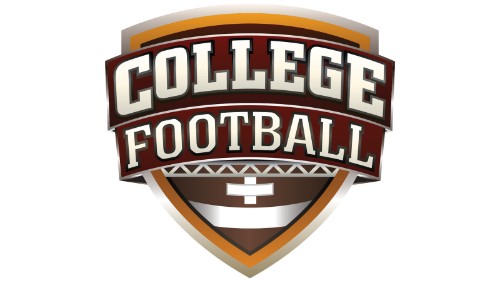 Soon enough, sportsbooks will be posting week 1 college football lines for the 2020 season. They'll also be posting games of the year and marquee matchups for games throughout the season.
It's never to early to start the football handicapping process for the year ahead.
Listed below are the college football games to be played from August 29th 2020 thru September 7th 2020. For each game, we have listed a score prediction from our model, using data from last season.
In games where the bulk of both teams starters on both sides of the ball are returning, these score predictions will hold value.
In games where returning talent is far less, you'll have to do some homework and make some judgments based on that homework.
Judging Returning Talent
We have started the homework process below by adding a chart that was presented by ESPN staff writer Bill Connelly. You can visit this page for a full explanation of the chart.
The chart looks at returning production, which is a more in depth way of considering returning starters.
Using this information to handicap early season college football is tricky. Just because a team loses many starters, it doesn't mean they won't be good, even better than a year ago.
You can however, make some simple assumptions. Specifically, a "good" team returning the bulk of it's talent, will likely continue to be good. A bad team returning everyone, will likely be better.
You can use the chart below to make some adjustments to our score predictions based on common sense.
This should kick start your week 1 college football handicapping and have you ready to pounce on those juicy opening numbers once they are posted.
Saturday August 29, 2020
Notre Dame 30 vs. Navy 23 (Line on 3/16 is ND -14)
California 26 at UNLV 18
Hawaii 35 at Arizona 37
New Mexico State 20 at UCLA 49
Marshall 30 at East Carolina 24
Thursday September 3, 2020
Florida Atlantic 24 at Minnesota 32
UMass 21 at UConn 44
New Mexico State 16 at UAB 35
Oregon State 28 at Oklahoma State 40
BYU 10 at Utah 35 (Line on 3/16 Utah -4.5)
Clemson 48 at Georgia Tech 10
NC State 21 at Louisville 40
Rice 17 at Houston 34
Washington State 44 at Utah State 30
Friday, September 4
 Indiana 15 at Wisconsin 34
North Carolina 26 at UCF 33
Syracuse 29 at Boston College 35
Wake Forest 39 at Old Dominion 13
Saturday, September 5
 Texas Tech 46 at UTEP 17 
UTSA 10 at LSU 74
San Jose State 28 at Central Michigan 35
SMU 48 at Texas State 21
South Alabama 15 at Southern Miss 31
TCU 23 at California 19
Temple 17 at Miami (FL) 25
Toledo 21 at Tulsa 38
UCLA 34 at Hawaii 37
USC 23 vs. Alabama 45 (in Arlington, TX) (Line on 3/16 Alabama -13.5)
USF 16 at Texas 42
Purdue 24 at Nebraska 31
West Virginia 22 vs. Florida State 25 (in Atlanta, GA)
Coastal Carolina 17 at South Carolina 32
Nevada 21 at Arkansas 29
Kent State 12 at Penn State 50
Ole Miss 17 vs. Baylor 30 (in Houston, TX)
Louisiana Tech 34 at UNLV 21
Arkansas State 26 at Memphis 56
Bowling Green 5 at Ohio State 82
Buffalo 15 at Kansas State 31
Charlotte 17 at Tennessee 31 
Colorado 27 at Colorado State 28
Eastern Michigan 14 at Kentucky 35
Georgia Southern 20 at Boise State 34
Liberty 20 at Virginia Tech 39
Northwestern 11 at Michigan State 21
Miami (Ohio) 16 at Pitt 24
Michigan 21 at Washington 22 (Line on 3/16 Wash -2.5)
Middle Tennessee 22 at Duke 31
New Mexico 17 at Mississippi State 44
Monday, September 7
Virginia 10 vs. Georgia 34 (in Atlanta, GA)  
Returning Production For 2020
| | | | |
| --- | --- | --- | --- |
| TEAM | OVERALL | OFFENSE (RANK) | DEFENSE (RANK) |
| 1. Northwestern | 84% | 88% (6) | 80% (23) |
| 2. Ga. Tech | 84% | 74% (39) | 94% (2) |
| 3. Houston | 83% | 73% (42) | 93% (3) |
| 4. ECU | 83% | 87% (8) | 79% (26) |
| 5. USC | 82% | 77% (25) | 87% (7) |
| 6. Va. Tech | 82% | 74% (36) | 89% (5) |
| 7. ODU | 81% | 80% (19) | 83% (10) |
| 8. UAB | 81% | 82% (14) | 80% (20) |
| 9. Oklahoma St. | 80% | 75% (34) | 86% (8) |
| 10. Rice | 79% | 63% (70) | 96% (1) |
| 11. Indiana | 78% | 74% (37) | 82% (13) |
| 12. Illinois | 78% | 86% (11) | 71% (46) |
| 13. Louisville | 78% | 79% (21) | 77% (31) |
| 14. Akron | 78% | 89% (3) | 66% (57) |
| 15. Rutgers | 78% | 76% (29) | 79% (25) |
| 16. Texas A&M | 77% | 80% (17) | 74% (37) |
| 17. Nebraska | 76% | 92% (2) | 59% (83) |
| 18. N. Carolina | 75% | 87% (9) | 64% (63) |
| 19. Coastal Caro. | 75% | 88% (5) | 62% (69) |
| 20. Purdue | 74% | 76% (32) | 73% (40) |
| 21. Texas | 74% | 66% (62) | 82% (14) |
| 22. Ball St. | 74% | 68% (60) | 81% (19) |
| 23. NC St. | 74% | 81% (15) | 67% (56) |
| 24. CMU | 73% | 70% (48) | 77% (30) |
| 25. Kentucky | 73% | 68% (56) | 78% (27) |
| 26. Miami-OH | 73% | 86% (10) | 61% (74) |
| 27. Florida St. | 73% | 63% (69) | 83% (9) |
| 28. Stanford | 73% | 71% (45) | 74% (36) |
| 29. Memphis | 73% | 69% (54) | 77% (29) |
| 30. Arizona | 73% | 66% (63) | 79% (24) |
| 31. Cincinnati | 73% | 69% (53) | 76% (33) |
| 32. S. Carolina | 72% | 72% (43) | 72% (43) |
| 33. California | 72% | 93% (1) | 50% (105) |
| 34. Wisconsin | 72% | 62% (72) | 81% (17) |
| 35. Ole Miss | 71% | 78% (23) | 64% (61) |
| 36. USF | 71% | 68% (57) | 74% (38) |
| 37. Buffalo | 71% | 80% (16) | 62% (71) |
| 38. UCF | 71% | 67% (61) | 75% (35) |
| 39. Toledo | 71% | 72% (44) | 70% (48) |
| 40. Marshall | 71% | 78% (22) | 63% (64) |
| 41. WKU | 71% | 53% (90) | 89% (6) |
| 42. App. St. | 70% | 87% (7) | 53% (95) |
| 43. BYU | 70% | 77% (26) | 62% (72) |
| 44. Ga. Southern | 69% | 80% (18) | 59% (85) |
| 45. Colorado St. | 69% | 76% (31) | 63% (68) |
| 46. Nevada | 69% | 73% (41) | 65% (60) |
| 47. Penn St. | 69% | 74% (38) | 63% (66) |
| 48. Pittsburgh | 69% | 77% (24) | 60% (79) |
| 49. UConn | 68% | 71% (46) | 65% (59) |
| 50. Tennessee | 68% | 68% (59) | 69% (50) |
| 51. Georgia St. | 68% | 53% (89) | 83% (11) |
| 52. Iowa St. | 67% | 62% (71) | 73% (42) |
| 53. Boston Coll. | 67% | 54% (88) | 81% (16) |
| 54. MTSU | 66% | 82% (12) | 51% (101) |
| 55. Louisiana | 66% | 65% (65) | 67% (54) |
| 56. Virginia | 66% | 51% (95) | 81% (15) |
| 57. Arkansas St. | 65% | 77% (27) | 54% (93) |
| 58. Arkansas | 65% | 63% (68) | 68% (52) |
| 59. Georgia | 65% | 50% (99) | 80% (21) |
| 60. S. Alabama | 65% | 70% (52) | 60% (80) |
| 61. Florida | 65% | 63% (67) | 67% (55) |
| 62. Boise St. | 65% | 54% (86) | 75% (34) |
| 63. UTSA | 65% | 76% (30) | 53% (94) |
| 64. TCU | 65% | 61% (75) | 68% (51) |
| 65. Duke | 65% | 56% (84) | 73% (41) |
| 66. W. Virginia | 64% | 71% (47) | 58% (88) |
| 67. UCLA | 64% | 75% (33) | 53% (96) |
| 68. Ohio | 64% | 51% (96) | 78% (28) |
| 69. So. Miss | 64% | 70% (50) | 58% (86) |
| 70. SMU | 64% | 75% (35) | 53% (97) |
| 71. Vanderbilt | 64% | 35% (122) | 93% (4) |
| 72. Arizona St. | 63% | 50% (98) | 76% (32) |
| 73. Kent St. | 62% | 68% (58) | 57% (90) |
| 74. Charlotte | 61% | 77% (28) | 46% (116) |
| 75. Tulsa | 61% | 88% (4) | 34% (124) |
| 76. Kansas St. | 61% | 59% (80) | 63% (67) |
| 77. New Mexico | 61% | 70% (49) | 51% (99) |
| 78. Auburn | 61% | 61% (77) | 60% (78) |
| 79. Wyoming | 60% | 69% (55) | 52% (98) |
| 80. Troy | 60% | 48% (104) | 71% (45) |
| 81. Texas Tech | 59% | 48% (106) | 71% (44) |
| 82. Oklahoma | 59% | 49% (103) | 70% (47) |
| 83. Notre Dame | 59% | 66% (64) | 51% (102) |
| 84. Oregon St. | 58% | 35% (123) | 82% (12) |
| 85. Wash. St. | 58% | 36% (121) | 80% (22) |
| 86. Minnesota | 58% | 82% (13) | 33% (125) |
| 87. Navy | 58% | 50% (100) | 66% (58) |
| 88. Alabama | 58% | 55% (85) | 60% (75) |
| 89. Oregon | 57% | 34% (124) | 81% (18) |
| 90. Maryland | 56% | 62% (73) | 51% (100) |
| 91. SJSU | 56% | 49% (102) | 63% (65) |
| 92. SDSU | 56% | 52% (92) | 60% (77) |
| 93. Ohio St. | 56% | 65% (66) | 47% (114) |
| 94. Fresno St. | 56% | 50% (101) | 62% (73) |
| 95. Temple | 56% | 73% (40) | 38% (123) |
| 96. Clemson | 55% | 60% (79) | 51% (104) |
| 97. Miami | 55% | 59% (82) | 50% (106) |
| 98. Utah St. | 54% | 51% (94) | 57% (89) |
| 99. UNLV | 54% | 80% (20) | 29% (129) |
| 100. Missouri | 53% | 43% (111) | 64% (62) |
| 101. Iowa | 53% | 50% (97) | 56% (91) |
| 102. Army | 53% | 61% (74) | 44% (118) |
| 103. Hawaii | 52% | 44% (109) | 60% (76) |
| 104. Washington | 52% | 30% (127) | 74% (39) |
| 105. Liberty | 52% | 44% (110) | 59% (81) |
| 106. Syracuse | 52% | 61% (76) | 42% (121) |
| 107. UMass | 51% | 52% (93) | 51% (103) |
| 108. Baylor | 51% | 70% (51) | 32% (127) |
| 109. FAU | 51% | 59% (83) | 43% (120) |
| 110. Miss. St. | 51% | 54% (87) | 48% (113) |
| 111. Wake Forest | 50% | 33% (125) | 67% (53) |
| 112. NMSU | 50% | 53% (91) | 47% (115) |
| 113. UL-Monroe | 49% | 29% (130) | 69% (49) |
| 114. NIU | 49% | 39% (117) | 59% (82) |
| 115. Colorado | 49% | 36% (120) | 62% (70) |
| 116. BGSU | 47% | 45% (108) | 49% (109) |
| 117. Michigan St. | 46% | 43% (112) | 49% (111) |
| 118. Texas St. | 46% | 59% (81) | 32% (126) |
| 119. WMU | 46% | 41% (113) | 50% (107) |
| 120. La. Tech | 46% | 61% (78) | 31% (128) |
| 121. N. Texas | 45% | 41% (114) | 50% (108) |
| 122. Tulane | 44% | 31% (126) | 58% (87) |
| 123. FIU | 44% | 30% (129) | 59% (84) |
| 124. EMU | 44% | 40% (116) | 49% (112) |
| 125. Michigan | 43% | 36% (119) | 49% (110) |
| 126. Kansas | 42% | 41% (115) | 44% (117) |
| 127. LSU | 42% | 30% (128) | 54% (92) |
| 128. Air Force | 42% | 46% (107) | 38% (122) |
| 129. UTEP | 41% | 39% (118) | 44% (119) |
| 130. Utah | 37% | 48% (105) | 27% (130) |