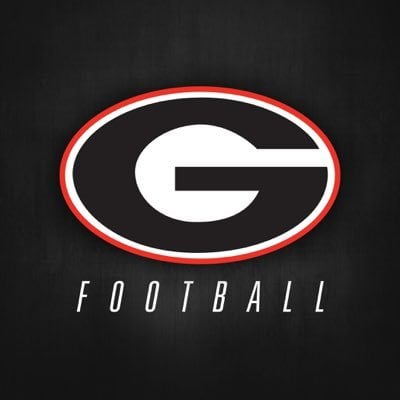 The Georgia Bulldogs finished the 2019 college football season with a 12-2 record which culminated with a 26-14 win over Baylor in the Sugar Bowl.
Georgia's success last season was driven by a defense that ranked #1 in the nation using yards per point as a measuring stick (22.5).
In games the Bulldogs won, they held their opponents to 17 points or less. They lost to South Carolina in double OT, 20-17 and also lost to eventual National Champ LSU, 37-10.
Defense Loaded 
The good news for Georgia in 2020 is that their defense will once again be one of the best in the nation, perhaps even stronger than a year ago, if that's possible.
Returning starters can be a misleading term. There are 11 players on each side of the ball. Typically, you'll read quotes like "xyz team returns 6 starters on defense". However, when we discuss talent laden teams like Georgia, it's important to note that over the course of a season, many more than 11 players can be considered "starters".
With that in mind, the Bulldogs return 17 players on defense that could be labeled starters at one time or another during 2019!
Offense Has Plenty of Talent
The big question mark for Georgia in 2020 will be their offense. In terms of returning starters, the bulldogs take a big hit. Not only do they lose starting QB Jake Fromm but a host of others as well.
Looking at Bill Connelly's handy chart which shows returning production for 2020, Georgia ranks 99th out of 130 teams offensively.
That stat can be very misleading though. Teams that don't draw top recruits that lose half of their starters can be in rough shape. That's simply not the case with a team like Georgia.
The Georgia Bulldogs draw the top recruits in the nation year after year. Most years Georgia ranks top 5 of all college football teams in terms of recruiting class. SO, while they may lose "starters", the team is loaded with talent.
In fact, with a team like Georgia, it's always possible that the offense can be much better than a year ago, even though starters were lost.
Bottom Line
We know Georgia is going to be a defensive powerhouse in 2020. We also know that some of the top offensive talent in the nation is waiting in the wings to show their stuff.
The 2020 Georgia Bulldogs look to not only be a contender for the SEC Championship, but also the National Championship.
Below is the Georgia schedule for 2020 with predicted scores from our model for every game.
One important caveat though. These predictions are based on data from the 2019 season with no tweaks for 2020.
That means they can only be used as a starting point. From that starting point, you'll have to take into consideration not only Georgia's potential for 2020 but their opponents as well.
2020 Georgia Bulldogs Football Schedule With Predictions
Predicted 2020 Record – 12-0
Week 1: Georgia 34 vs. Virginia 10 (Atlanta)
Week 2: East Tennessee State – no prediction
Week 3: Georgia 22 @ Alabama 18
Week 4; UL-Monroe 10 @ Georgia 50
Week 5: Vanderbilt 6 @ Georgia 41
Week 6: Auburn 12 @ Georgia 24
Week 7: Georgia 21 @ Missouri 11
Week 8: BYE
Week 9: Florida 13 vs. Georgia 17
Week 10: Georgia 27 @ South Carolina 11
Week 11: Tennessee 7 @ Georgia 27
Week 12: Georgia 24 @ Kentucky 11
Week 13: Georgia Tech 6 @ Georgia 38