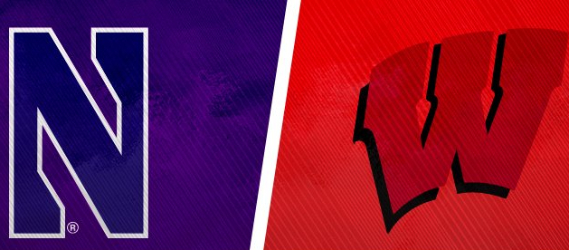 One of these teams has been more impressive than the other, though one of them has had COVID-19 issues and has played just two games.
It's a battle of unbeatens in the Big Ten West and there's a decent chance the winner will make the conference championship game. The Badgers opened as -7.5 point road favorites with an over/under of 44
There are still a lot of questions about Northwestern, who sits at 4-0. It destroyed Maryland in the opener but has won its last three games by a combined 16 points. The Wildcats haven't done anything exceptionally well which is why they're underdogs in this matchup.
Both sides of the ball have done just enough to get wins the last three games. While they rushed for just 2.0 yards per carry against Purdue last week, they gave up two total rushing yards.
A Low Scoring Affair?
It's expected they'll try and keep this game low scoring like previous contests, similar to last year's matchup in which Wisconsin won 24-15. It wasn't pretty, but the Badgers were a better team on both sides of the ball and that was enough to get the win.
While they've played just two games, the Badgers have been just as impressive as the Buckeyes in the early season. Freshman Graham Mertz made headlines after throwing one incompletion in the opener and then they ran over Michigan for 341 rushing yards last week.
With a full week of practice under his belt, Mertz should be a little better than that Michigan game in which he wasn't needed. Even if he isn't, Wisconsin's ground game is usually enough to beat most in the Big Ten and this year it's Nakia Watson and Jalen Berge splitting carries.
Northwestern Defense Allowing 14 ppg
Northwestern's defense has been great through four games, allowing just 14 points per contest, but it's been hard to rate most teams in the conference. The Wildcats may be keeping teams in check, but none of their opponents have had above average offenses.
There's a chance they stop Wisconsin's ground game and ask Mertz to do the rest, but even that's hard to bet on.
It's a similar case for Wisconsin's defense because while it's allowed just 18 points in two games, those have come against Illinois and a struggling Michigan team.
That said, Wisconsin's defense came into the season expected to be one of the best and that's happening, while Northwestern didn't have the same kind of expectations.
In last year's matchup, Northwestern managed 3.9 yards per pass and 2.4 yards per rush, and while they may be better this season, it's not like they've been elite.
Former Indiana quarterback Peyton Ramsey has been fine for the Wildcats, averaging 6.5 yards per attempt for six touchdowns and four interceptions.
NW Ground Game Unimpressive
The ground game has been equally unimpressive despite a 4-0 record as the team averages 3.6 yards per carry. Drake Anderson has the best numbers at 4.6 yards per carry, but he's incredibly hit-or-miss, as he totaled 15 carries for six yards in the wins against Iowa and Purdue.
Northwestern is undefeated, but there's a chance all of their flaws show up in this matchup. Similar to last year, Wisconsin is probably better on both sides of the ball.
The question is if the Wildcats can again keep the score lower to help their chances of a cover. Otherwise, if the Badgers get Mertz or the rushing attack going, they could be headed for a performance similar to their first two wins this season.
Wisconsin/Northwestern UNDER 45