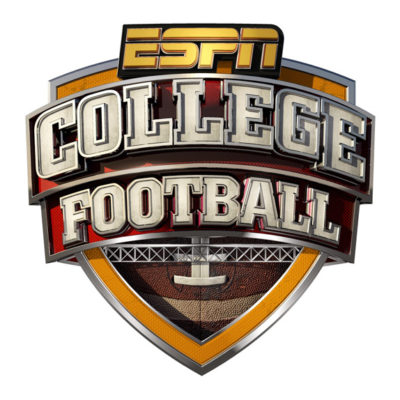 This page will contain Bowl game picks for the games of December 20th thru December 25th. We'll have full game write ups for the bigger, more important bowl games!
12/20/21 – Myrtle Beach Bowl – Tulsa vs. Old Dominion
This one fits into the category of just because there's a bowl game on tv tonight, it doesn't mean you HAVE to bet it. All of our numbers for the full game are right on the current lines for both the side and total.
We also run a model for 1st halves. That model is currently 5-0 on totals. Unfortunately it's 1-3 on 1st half sides. That model's 1st half total line is 27. That would have been a play on the opener of 24.5 on the over. But the total is now 27. It also has Tulsa winning the 1st half by 9, so a play on Tulsa -4.5 for the 1st half.
12/21/21 – Potato Bowl – Wyoming vs. Kent State
All of our numbers favor Wyoming by just a tad over the current posted line of -3.5. But Wyoming has been incredibly inconsistent this year. Also, a team like Kent State that doesn't get to go bowling too often is more likely to make the most of the opportunity. We'll take the +3.5 with Kent State. Motivation matters.
12/21/21 – Frisco Bowl – San Diego State vs. UTSA
This should be a good one. Note that San Diego State had covid issues in the title game against Utah State. That 46-13 thumping is not at all indicative of this SD ST team. We'd expect them to want to erase that memory with a sound effort here.
Also note that aside from their blowout loss in the title game, their last 8 games all saw less than 50 points scored. So, a play on the under may be warranted as well. San Diego State -2 and UNDER 49
12/22/21 – Armed Forces Bowl – Army vs. Missouri
Our full game model has this game a toss up. That would suggest there's some value in Mizu +4. However, we disagree. Read on.
We mentioned our 1st half model above. So far, it's been money on totals but not so much on sides. But in this one, it has Army winning the 1st half by 13 with 33 points being scored and we think the model might be on to something here.
Consider that Missouri can't stop the run. They rank 120th in the nation in rushing yards allowed per game and 115th in rushing yards allowed per attempt (5.3).
Now they have to prepare to stop the option, something they are simply not familiar with. They can't stop a straight forward rushing attack, how in the world are they going to stop the option?
This should be most evident in the early going. If they have any chance of stopping Army it's likely to happen as the game moves along, not early on. We're playing Army -2.5 -115 for the first half and we will also make a smaller play on the game to go over 27.5 in the first half.
12/23/21 – Gasparilla Bowl – UCF vs. Florida
After a strong start that including almost beating Alabama, the Gators struggled down the stretch going 3-5, losing to Kentucky, LSU, Georgia, South Carolina and Mizu. Also consider that Florida trailed SAMFORD 42-35 at HALFTIME in a game that came during that stretch.
Motivation could be key. Plenty of UCF players were overlooked by the Gators in the recruiting process.
On paper, the Gators are the much more talented team. UCF struggled any time they stepped up even a little bit in class, losing to SMU, Cinci, Navy and Louisville. We'll tread lightly here but we'll lay the -6.5 and hope the Gators come to play.
12/23/21 – Frisco Bowl – Miami Ohio vs. North Texas 
When using full season data our model has Miami Ohio winning this game by a field goal, right on the current line. However, when using data from the last 7 games only, our model has North Texas winning straight up by a score of 31-24. Current form and how teams played down the stretch often factor into bowl game performance.
Our first half model predicts 21 total points being scored in the first half. That's well under the current posted total of 27.5 and our 1st half model has been hot on totals so far. Two plays for us here. North Texas +3 and UNDER 27.5 in the 1st half.
12/24/21 – Hawaii Bowl – Memphis vs. Hawaii
Hawaii was 6-7 overall and as a result they are rewarded with one more home game. Hardly anything to get excited about. By the same token, will Memphis be ready to play after flying all the way across the country and then on to Hawaii? Especially after chasing bikinis on the beach for a couple of days!
Who knows which side will come to play. But our numbers say this one could be competitive with plenty of points to go around. So, we'll grab the generous spot here with a Hawaii team that can score points. Hawaii +9
12/25/21 – Camellia Bowl – Ball State vs. Georgia State
No thanks. No interest in handicapping, watching or betting this game. But while we have you, let me take this opportunity to wish you all a very Merry Christmas.
Infamous sports bettor Lem Banker once said "They play the Star Spangled Banner every day". But perhaps this is one day that they shouldn't.
H

a

p

p

y

H

o

l

i

d

a

y

s

!