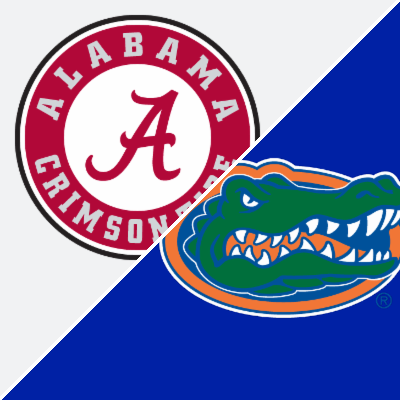 Alabama at Florida
In the Marquee college football game of the week, the Florida Gators will host the Alabama Crimson Tide in Gainesville. Alabama is favored by -14.5 with a total of 58.5. The game can be seen live on CBS.
Both of these teams of course, are in off great years. Alabama steam rolled their schedule going undefeated and winning the National Championship. In fact, their closest game all year was against the Gators, a 52-46 win in the SEC Championship game.
Florida had a great year as well. Almost as dominant in their 8 wins and 3 of their 4 losses were close games. The only loss that wasn't close was their Cotton Bowl loss to Oklahoma, 55-20.
Historically Alabama owns the series but the wins and losses seem to come in long streaks. There was a stretch between 1987 and 2009 where the Gators won 9 of 13 games. But Alabama has won 7 straight with the closest game being last year.
Both Teams Lost Talent to NFL
Both teams lost their fair share of talent to the NFL. That happens with these schools. While so many programs literally have their entire team back from 2020, that's not the case here. Though it hardly matters, especially at Alabama. Backups could start anywhere else.
But one unit that is mostly intact from a year ago is the Alabama defense and a very good defense it is. A glance back to last years SEC Championship game shows Florida only had 54 yards on the ground. That won't win many football games.
That title game wasn't as close as the score would have you believe. It was 35-17 at the half. While the Gators closed the gap in the 3rd quarter to within 4, the Tide blew the game open again in the 4th extending their lead to 45-31.
We expect more of the same here. This game may be tighter, especially early on, which is why we'll recommend a play on the Gators in the 1st quarter. But look for Alabama to extend the margin late.
Our model agrees, predicting Alabama by 20+ points.
1* Florida +3.5 1st quarter
2* Alabama -14 for the game (shop!)