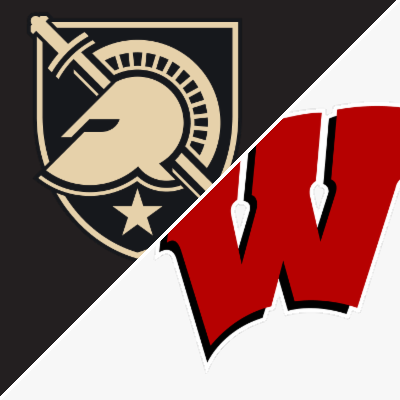 The Wisconsin Badgers play Army for the first time ever on Saturday Night. It's a home game for the Badgers who opened up as 11 points favorites. That number has climbed to -13 and the current total is 49.5.
Wisconsin is having a rough year. They sit at 2-3 overall and 1-2 in Big 10 play. Their two wins came against Illinois and Eastern Michigan while their losses were against Michigan, Notre Dame and Penn State.
Army on the other hand is flying high at 4-1. They were undefeated heading into their last game two weeks ago which ended up being a 28-16 loss to Ball State.
Schedule Strength Matters
No doubt that schedule strength must be taken into consideration here. Wisconsin has taken on Michigan, Notre Dame and Penn State. Not exactly cupcakes. Army's schedule has been incredibly weak and that loss to Ball State is an eye opener as Ball State is simply not very good.
But the Black Knights do have a history of rising to the occasion when they take on a high profile program. Just last season they lost to West Virginia by only 3. In 2019 they lost to Michigan by 3 and in 2018 they played Oklahoma to within a touchdown, losing 28-21.
We the various methods we use to come up with a number on a game, we end up with a line of Wisconsin by 10 to 14. In fact our model has Wisconsin by 7.
But we can't get past Army losing to Ball State. That combined with the tough schedule Wisconsin has played has us leaning heavily towards the Badgers. Army will confuse the Wisconsin defense initially but if the Badgers can weather that storm, they should be able to wear down the small Army team and pull away late.
Wisconsin -13