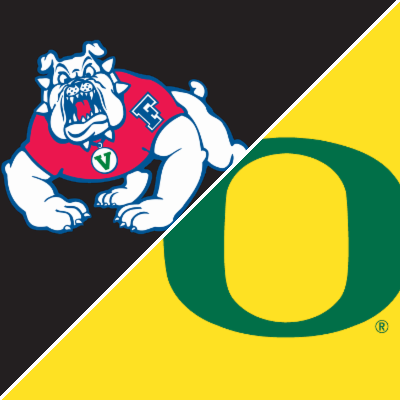 Oregon will host Fresno State on Saturday, September 4th as a -21 point favorite. The current total for the game is 61.5 and you can bet this game at reduced juice odds at BetAnySports.
This will be the Ducks first game of the season while Fresno State will have a game under their belts. We'll assume Fresno State will be 1-0 heading in as they play UCONN the week prior.
The Oregon Ducks managed to get in 7 games in 2020. Those games included 5 regular season, the PAC-12 Championship game, which they won, and the Fiesta Bowl, a 34-17 loss to Iowa State.
Overall, a very successful season for Oregon, albeit a shortened one. Like many teams, they are stacked with returning talent and figure to be a contender both in the PAC-12 and nationally.
Fresno to Have Early Edge
We'll know more about Fresno State (perhaps) after they play UCONN in their opener. But Fresno State did not play any opponents even remotely close to the talent they will see in Oregon.
That could spell trouble, considering that Fresno was beaten 3 times last year by much lesser opponents by 10+ points or more.
Ultimately we think Oregon pulls away here. But the fact that Fresno State played last week will give them an edge in the early going in this game. Looks like a good spot to take a shot with Fresno for the 1st half and 1st quarter.
Fresno + for the 1st quarter
Fresno + for the 1st half