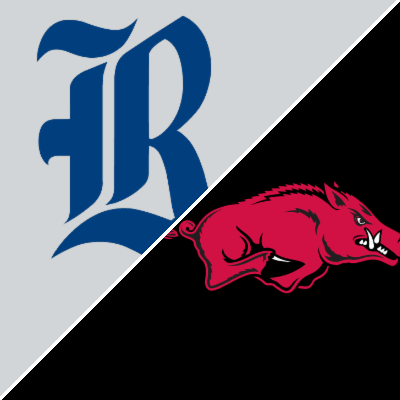 Arkansas hosts Rice on Saturday, September 4th in what will be the 1st game of the 2021 season for both teams. Arkansas is a -20 point favorite with a total of 51.5 at GtBets Sportsbook.
Arkansas has had 4 consecutive losing seasons, however, last year was HC Sam Pittman's 1st. The Hogs went 3-7 last year but all signs point towards this Arkansas team improving.
Improvement on the Horizon
For starters, they play the toughest schedule in the nation. Not too many teams look at their schedule and see so many power houses staring back at them. How about Texas, Texas A&M, Georgia, Auburn, LSU and Alabama!
Last season they were blown out by Alabama and Florida. They hung with Georgia for a half before losing 37-10 but were pretty competitive with the rest of their dance card.
This is significant because they are stacked with returning talent and logic tells us that many of those competitive losses can turn into wins in 2021.
Rice doesn't have a whole lot winning seasons in their history. However they did have 3 consecutive winning seasons from 2012-2014, the first time they had done that since 1950!
Just 5 Games in 2020 for Owls
Last season Rice only got 5 games in. They went 2-3 with the good news being that every game was close. One of the losses was also a double OT loss to Middle Tennessee.
They played two teams with a winning record, Marshall and UAB. They beat Marshall 20-0 and lost a close one to UAB, 21-16.
So, perhaps some encouraging signs for Rice, playing UAB tight and beating Marshall. But let's face it, those teams can't compare to the giants Arkansas has to face.
The talent gap is huge here. With such a daunting schedule ahead of them, there will be extra emphasis in getting this "W" against Rice to start the year.
As long as Arkansas isn't caught looking ahead to next weeks game against Texas, they should get this win and should do so handily. We'll lay the big number here.
Arkansas -20
Bet the game at BetUS – The best credit card acceptance rate in the industry!