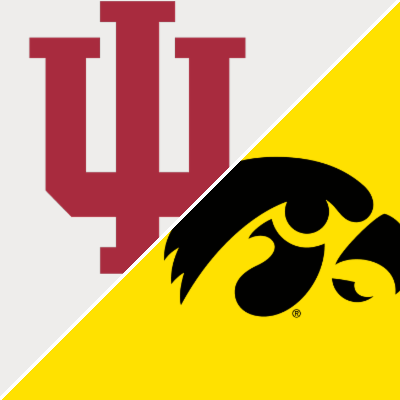 The Iowa Hawkeyes will open their season on Saturday September 4th with a home game against the Indiana Hoosiers. Iowa is a -3.5 point home favorite after opening -5 and the current total at MyBookie is 46.5.
If you're a college football fan, this is a game you'll be eagerly anticipating. It's a matchup between two teams expected to make some noise not only in the Big 10, but nationally as well.
Hawkeyes Perennial Contenders
We're used to seeing the Hawkeyes as contenders. Kirk Ferentz has been the head coach since 1999 and the Hawkeyes have had only 4 losing seasons under his leadership, the last one being in 2012.
Last year Iowa played 8 games. They dropped their first two, a 4 point loss to Purdue and a 1 point loss to a very good Northwestern team. They then went on to win their final 6 games, dominating just about every game.
Iowa was scheduled to play Missouri in a Bowl game but that game was cancelled due to covid.
While we're used to seeing the Hawkeyes in contention year after year, it's quite the opposite with the Hoosiers. Indiana, historically, is a losing program. You can look back over their history going back to the 40's and you'll find mostly bad to mediocre seasons.
Indiana is in off rare back to back winning seasons going 8-5 in 2019 and 6-2 last season.
Their lone regular season loss came at the hands of Ohio State. In that game, the Hoosiers fell behind 35-7 by the start of the 3rd quarter. But they never gave up and battled all the way back to come within a TD of the Buckeyes, losing by a final score of 42-35.
That game shows what this Hoosier squad can do. They are led by the best QB in the Big 10 and one of the best in the nation, Michael Penix. Penix went down with a Torn ACL in the Maryland game, ending his season.
Penix is now healthy and the Hoosiers return just about everyone on both sides of the ball. They are stacked with talent and have one of their most experienced teams in years.
Strike While the Iron is Hot
Top college football programs are used to winning. They don't stay down long when they do stumble. But the opposite is true with the lower echelon teams. Every once in awhile, things align just right for these teams and when they do, they absolutely have to take advantage, both for recruiting reasons and pride.
Wake Forest comes to mind with their 11-3 season in 2006.
Indiana finds themselves in this position. They have a QB the likes of which they aren't likely to see again for some time. The team is loaded with talent on both sides of the ball and they proved last year that no lead is safe against them and they can compete with anyone.
This is a game the Hoosiers can win outright. Anytime you have an underdog getting 3 or 4 points that is absolutely capable of winning, you have a betting scenario that is likely to produce long term results of 55% or better.
Also note that Iowa has three new faces on their defensive line. They lost a couple guys to the NFL including Daviyon Nixon, last year's Big Ten Defensive Player of the Year. Drawing Indiana for game one is going to be a tough assignment for the young guys trying to fill those shoes!
Indiana +3.5