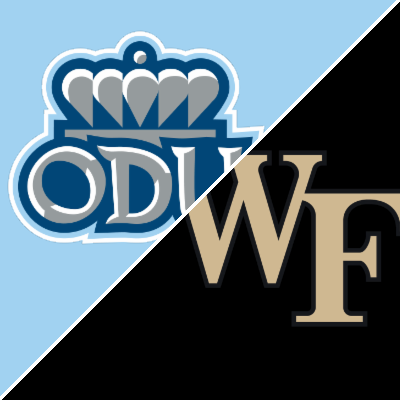 Old Dominion at Wake Forest CFB Week 1
Wake Forest will host Old Dominion on Friday September 3rd in week 1 College football action. The Demon Deacons are hefty -33 point favorites with a total of 65 at betonline.
Since going 10-3 in 2016 and winning the Bahamas Bowl, the Monarchs have gotten worse each year. They won 5, 4 and 1 game(s) in 2017, 2018 and 2019 and last year, they did not play.
As a result, head coach Bobby Wilder was fired and Ricky Rahne took over in 2020. Technically, this is his 2nd season. But again, Old Dominion did not play last season.
Demon Deacons Should Improve
Wake Forest did play. They went 4-5 and played some competitive football. You could probably say they were a couple of miscues away from going 6-3 instead of 4-5 as they had a couple of losses by 6 and 3 points.
Typically when we see a college football team with a season like Wake Forest had in 2020 and when they are loaded with returning starters, we'd expect improvement. That's exactly what we expect from the Demon Deacons in 2021.
This game is a tall order for Old Dominion. In their favor is the fact that they played both Virginia Tech and Virginia tough to start the year in 2019. The bad news though, is that they are one of the most inexperienced teams in 2021 with tons of new faces.
When you factor in that they have a new coaching staff, with new schemes to learn, you have to figure that Old Dominion is in for a rough start to their season.
Model Says Blowout
Our score prediction model has Wake Forest winning 62-19. Now, we've had to get creative with the stats we use for predicting this game, because Old Dominion did not play last year and also lost so many players.
So, take the prediction from the model with a grain of salt. But that being said, we do see a lopsided affair.
We don't like laying these huge numbers but think it's the only way to go in this one.
Wake Forest -33