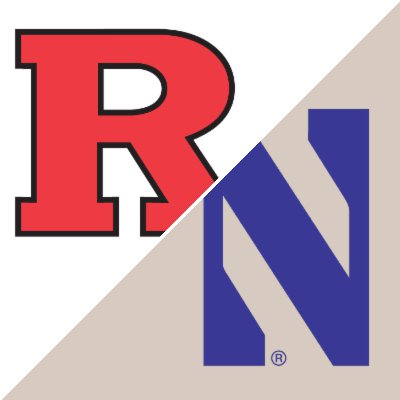 Rutgers hits the road this week to take on Northwestern in Big 10 college football action. The game opened pk and all of the early money has been on Rutgers, moving the line to -2. The current total is 45.
Rutgers caught everyone's attention a few weeks ago when they hung around and gave Michigan all they could handle. That game was supposed to send the message that Rutgers football was back.
Well, they followed up that performance by losing back to back blowouts to Ohio State and Michigan State, both at home.
Northwestern comes in at 2-3 overall. Their only two wins came against Indiana State and Ohio. They were blown out by Nebraska and Michigan State and also lost to Duke.
Handicapping Can Be Tricky!
Handicapping sports, coming up with your own number on a game, can be a tricky business. This game illustrates that very well. When you use season to date data and include every game for Rutgers, our model comes up with a comfortable Rutgers win.
However, when you remove the first couple of games, which includes their 61-14 blowout win over Temple, that margin shrinks drastically. In fact, it has Northwestern winning by a point.
So which prediction is right? In this scenario, we lean more toward the 2nd one. In 3 of their last 4 games Rutgers has scored just 13 points. Hence the low total and generally, low totals equate to tight, low scoring games.
But with the number at only -2, we're essentially just being asked to pick a straight up winner in this one. For us, that winner has to be Rutgers.
Now, we hate agreeing with the masses because it looks as though the whole world is also on Rutgers. But at the same time, this is s must win game for the Scarlet Knights.
If your Greg Schiano, you get a pass for not being able to compete with Ohio State and to a lesser degree, Michigan State. But you don't get a pass for not being able to compete with Northwestern.
If Rutgers is indeed an improved team and if Rutgers football is "back", whatever that means, then this game has to be a "W".
Rutgers -2