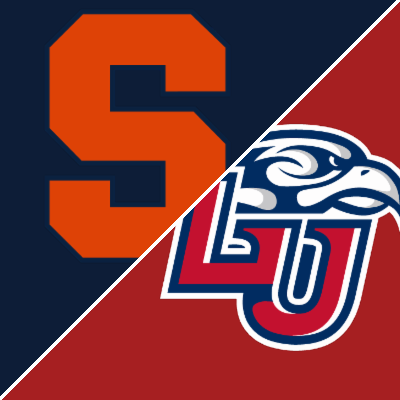 Liberty at Syracuse
Syracuse will host the Liberty Flames on Friday Night. The game kicks off at 8 PM EST and can be seen on the ACC Network. Syracuse finds themselves as a +6 home underdog to the Flames in this game, with a total of 53.
The Liberty Flames made the move from FCS to FBS in 2018. That season they went 6-6. In 2019, they were 8-5 (lost to Syracuse 24-0) and then last season they were 10-1 finishing the year ranked 17th in the nation, beating a very good Coastal Carolina team in the Cure Bowl.
You have to admire the toughness of this team and the job Hugh Freeze has done. Liberty has no doubt proved they are worthy of playing FBS football.
Syracuse on the other hand has slipped. After a 2018 season that saw them almost knock off a Clemson team that went on to win the National Championship, they have since won 5 games in 2019 and a dismal 1 game in 2020.
The Orangemen own wins over Ohio U and Albany this year but lost 17-7 at home to Rutgers. Liberty is off to a 3-0 start but hasn't played anyone of significance. Their highest profile opponent thus far was Troy, a 21-13 win.
Toss 2020 Results
It's incredibly difficult as a handicapper to make judgements based on the 2020 season. Sure, Syracuse only won one game. But how much of an impact did covid have on the team? Both physically and mentally.
Liberty for example, knocked off Virginia Tech. That looks good at a glance, but then you realize just how much of an impact covid had on Virginia Tech in 2020.
We're not going to knock the accomplishments of the Liberty program. But we will suggest that they wouldn't have gone 10-1 in a normal season. We'll also suggest Syracuse, while not good in 2020, wouldn't have been 1-10.
Our model predicts a tight game with scoring in the 40 to 48 point range. We agree and think Syracuse is a live dog here, at home under the Friday Night lights.
2* Syracuse +6.5
1* Under 53