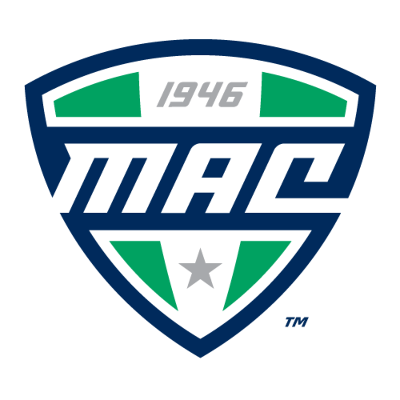 Mid-American Conference
2021 College Football Preview
The Mid-American Conference is kind of an unknown going into 2021. In addition to there seeming to be an underdog title winner every season, there were teams who only played three conference games and others that played six last season.
That makes things a little tougher when projecting a new season. Ball State beat Buffalo in last year's title game, but Toledo is the favorite entering this season.
Toledo
Last season: 4-2, 4-2 in MAC
The Rockets are the favorites at around +200 odds despite not having a quarterback nailed down. That's because they had similar quarterback issues last season and managed 35 points per game with their two losses being by a combined six points.
Their offense is filled with returning players around the quarterback, including running back Bryant Koback and five offensive linemen. Defensively, they'll hope to build on the success from a season ago and with the majority of returning starters boosted by some transfers, that's expected to be the case.
But while they're favored to win the conference, they travel to Ball State and Ohio, and without a quarterback pegged down, it'll be hard to bet them as the favorite.
Ball State
Last season: 7-1, 5-1 in MAC
The Cardinals won the MAC last season, but it wasn't easy. They lost to Miami (OH) in their first game and four of their six wins came by single digits. Most of that was because quarterback Drew Plitt did just enough, tossing 17 touchdowns and six picks.
He returns along with top receivers Justin Hall and Yo'Heinz Tyler, so this offense should again be near 35 points per game. To win the division, the defense will have to continue last season's improvement after allowing just over 25 points per game.
Outside of a trip to Western, their schedule is favorable and that's the main reason they have the second-best odds to win the conference title.
Ohio
Last season: 2-1, 2-1 in MAC
The Bobcats played just three games last season, so there's not much to take away from that team. Despite being the favorite in the division, they lost head coach Frank Solich to retirement and their quarterbacks are mostly unknown between Kurtis Rourke and Armani Rogers.
This team is favored to win the division mainly because of its relevance the past decade, having a defense ranked in the top four in the conference in terms of scoring each of the last seven years. At +500, they're simply a bet on being an historically good team to continue that success with a new head coach.
The Rest
Western Michigan (+700) and Buffalo (+800) are next in terms of odds, but both have some questions. The Broncos are probably the better team with Kaleb Eleby at quarterback, but they play in a tougher division and have road games against Buffalo and Toledo.
The Bulls are in an easier division and have a quarterback in Kyle Vantrease, but with new coaches, they also have a lot of questions. Out of the East division, Miami is a reasonable long shot at +2000 odds to win the MAC.
The RedHawks have experienced quarterbacks and won the conference two years ago, and it's unclear why they have such long odds.
Sure, they were blown out by Buffalo last year, but they also beat Ball State. There is an upper echelon according to the odds, but almost any of the teams in the top eight could be fighting in the Championship game at the end of the season.