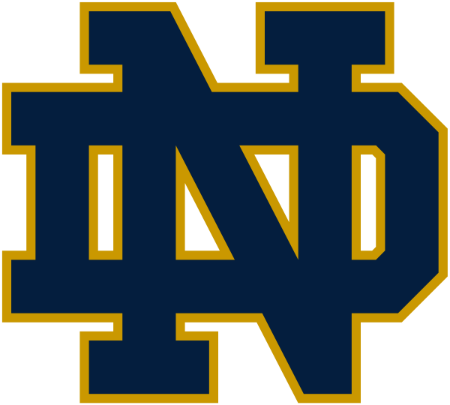 Independents 2021 
Notre Dame
Last season: 10-2, 9-0 in ACC
Notre Dame is back to being an independent after reaching the College Football Playoff out of the ACC last season.
It's back to things being more difficult for them to make the playoff without being part of a conference. It doesn't help that the Fighting Irish are expected to take a step back with an over/under of 8.5 wins along with +700 to reach the playoff and +5000 to win it all.
The problem for the Irish is that they have numerous pieces to replace, including quarterback Ian Book and four starting offensive linemen.
Wisconsin transfer Jack Coan has the leg up for the job, but that's not a given and even with running back Kyren Williams, the line will not be as good as last season.
The Irish also have to replace their defensive coordinator and while they'll use the same scheme anchored by linebacker Drew White and safety Kyle Hamilton, there's still some doubt about how good they can be.
To make the playoff, Notre Dame has to go undefeated and it's hard to see that happening with the offensive questions.
They don't have any overly easy games in the first couple months with Florida State, Wisconsin and USC on the schedule, among others. Reaching nine wins is definitely possible, but if they lose the opener at FSU, it won't be a fun bet to live through the following few months.
BYU
Last season: 11-1
It's back to normal life for BYU after 11 wins last season behind the No. 2 pick in the NFL Draft, Zach Wilson. Numerous others joined Wilson and while there are returning pieces like running back Tyler Allgeier and receivers Gunner Romney and Neil Pau'u, the loss of Wilson changes everything.
He threw for 33 touchdowns and three interceptions, meaning those numbers will be impossible to replicate from the new quarterback with a new offensive coordinator (former passing game coordinator). 
The Cougars had some good games defensively last season, but some of that can be attributed to schedule. Led by a deep linebacking corps, there is hope this group allows 15 points per game again, but it's unlikely to happen again.
The main problem is that the schedule is a lot more difficult this season. Gone are the numerous games against weaker Sun Belt and C-USA teams. Enter three Pac-12 teams in the first three games of the season.
Outside of maybe USF and Idaho State, there aren't really any freebies on the schedule. And while dropping from 11 wins to seven is a big fall, Wilson was such a big part of the team that it'll be hard to take the over seven wins on them.
Liberty
Last season: 10-1
Liberty seems headed for another stand-out season with an over/under of nine wins. The Flames return 20 starters from last year's group, including quarterback Malik Willis who totaled 34 touchdowns (14 rushing) and only six picks.
They showed their strength in wins against Virginia Tech and Syracuse, and their only loss was by one point against NC State. With all five offensive linemen returning to go with the majority of the defense, this team should be better. 
The problem is the schedule that includes trips to Troy, Syracuse, UAB and Ole Miss. There's a chance the Flames lose all of those games, but there's probably a better chance they win at least two of those. If that's the case, the schedule is open for another double-digit win campaign behind Willis.
Army
Last season: 9-3
The Black Knights shouldn't see much drop off in the new season with an over/under of 7.5 wins. Quarterback questions remain, but their top-five tail backs return and while the majority of the line is gone, most of the incoming starters have some experience.
Combine that with a good portion of returning starters on defense and they should again be competitive in most games.
Similar to the other Independents, the schedule is more difficult in a non-COVID-19 season. The trip to Wisconsin stands out, but games against Miami (OH), Ball State, Wake Forest and Liberty present reasonable challenges in addition to the other games against military schools.
If you don't want to put too much into last year because of the schedule, it makes more sense to take the under on Army.