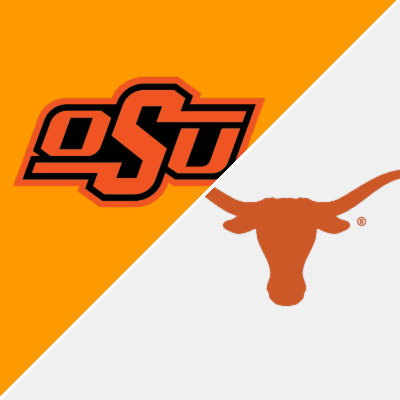 Oklahoma State at Texas
Texas is back at it after losing a heartbreaker against Oklahoma last weekend. The Longhorns have been a hard team to project all season and a game after the Red River Showdown won't be easy. They still opened as -5 point home favorites with an over/under of 60.5 at betonline for the game against Oklahoma State
This is a definite let down spot for Texas and that's seen in recent results following the game against Oklahoma. Last season, they had two weeks off, so that definitely helped. In 2019, they beat Kansas 50-48, in 2018 they beat Baylor by six points and four seasons ago they lost to OK State in overtime. Clearly, the week after is far from easy and it may be even more difficult considering Texas was up 28-7 at one point last weekend.
Unfortunately, these teams don't have any like opponents yet, which makes things hard to project for OK State because while it is undefeated, the schedule hasn't been difficult. In fact, the Cowboys haven't beaten anyone by more than 11 points and haven't scored more than 31 points.
Cowboys Had Extra Week of Prep
That's relevant since they beat Missouri State just 23-16 in the opener. That said, they've progressed in every game, which is why their Big 12 wins have been maybe their best performances. They also get an extra week off, which is a massive advantage compared to what Texas has to go through.
The Cowboys have been fine offensively. Spencer Sanders hasn't really looked improved in his third season, averaging 8.1 yards per pass for five touchdowns and four picks to go with 196 rushing yards.
Running back Jaylen Warren has been the main source of production, totaling 512 yards and six touchdowns on 4.5 yards per carry. The numbers aren't off the charts, but they've been enough.
The Texas defense hasn't stopped many teams and has had a massive issue stopping ground games, allowing 198 rushing yards per game and 5.3 yards per carry. OK State may not be explosive, but it should at least move the ball with Warren.
Casey Thompson Erratic
On the other side, quarterback Casey Thompson has been erratic, to say the least. He has two huge games in which he averaged more than 11 yards per pass against Oklahoma and Texas Tech, but he has the weird TCU performance between those in which he completed 12-of-22 passes.
But similar to OK State, Texas would only run the ball if it could because Bijan Robinson is one of the best backs in the country with 789 yards and eight touchdowns on 6.3 yards per carry. 
The question is just how good is the OK State defense because the schedule undoubtedly makes its defensive numbers better. The Pokes are allowing 2.8 yards per carry and 91 rushing yards per contest, though Oklahoma had similar numbers and Robinson went for 137 yards and a touchdown.
Throw in how inconsistent Texas has been this season with a heartbreaking loss and there are a lot of unknowns for this matchup. The Longhorns get the edge in most situations, but the Cowboys have had an extra week off and may have the defense to keep things competitive the entire way.
The road team is 11-3 ATS in the last 14 meetings between these schools and the under is 7-0-1 in the last eight of them played at Texas.
Texas -4.5