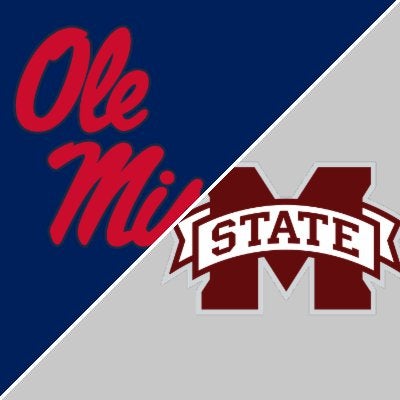 There hasn't been a dominant team in the Egg Bowl the past few decades and that's what makes it a fun game to bet. Both Ole Miss and Mississippi State are in the CFP rankings, adding to the intrigue as a standalone college game Thanksgiving night. Playing at home, the Bulldogs were a -1 point favorite with an over/under of 61 points.
The Rebels won this game 31-24 last season, but they didn't have a noticeable edge. Both teams moved the ball fairly well with the only edge maybe being that Ole Miss had a semblance of a ground game, which may be the case again.
Matt Corral gets a lot of hype as the Ole Miss quarterback, but they have decent rushing numbers, averaging 5.2 yards per carry as a team. Jerrion Ealy and Snoop Conner are a solid one-two punch combining for more than 1,200 rushing yards and 16 touchdowns. Throw in a mobile quarterback in Corral, who has 552 rushing yards and 10 touchdowns, and that's enough for some teams. However, Corral can also be lethal through the air, averaging 9.0 yards per pass for 19 touchdowns and just three interceptions.
The detractor is that the Rebs have slowed down a bit in the second half of the season, failing to score more than 31 points in each of the last six games, though five of those were wins. MSU's defense has been a bit hit or miss and playing at home hasn't helped. They're allowing less than 100 rushing yards per game, but they haven't really locked down any decent offense, which is why they have the recent loss to Arkansas and then to LSU and Memphis earlier in the season.
The Bulldogs are favored because of their offense that can go off in any game as long as the Air Raid is working. There are matchups in which it doesn't work and that turns into a long day. However, there's no reason to believe Ole Miss will contain this passing offense after allowing 440 passing yards on 61 attempts last season. Sure, it resulted in an Ole Miss win, but they were also aided by their home field and an early MSU fumble on the goalline. 
There's nothing surprising about the Miss. State offense, as it's again Will Rogers slinging it on almost every possession, totaling 34 touchdowns and eight interceptions while completing 76 percent of his passes. Makai Polk is his favorite target with 88 receptions, but as with any Air Raid, passes are spread around the field. The ground game has been fine with Dillon Johnson at 5.3 yards per carry and Jo'quavious Marks at 3.8 ypc. 
The Rebels are weaker against the run, but that may not matter in this game. Ole Miss will probably want to churn out the clock by running the ball in a hostile environment, while Miss. State methodically dinks and dunks its way down the field. 
The spread is close because there isn't a major advantage on either side of the ball. It's probably easier to trust Corral, but Rogers should have plenty of success himself and in this situation, the home team gets the edge.
The Rebs are 5-2 ATS in their last seven as a road underdog, while the Bulldogs have covered their last five overall. The road team is 5-1 ATS in the last six meetings between these schools, but the Bulldogs are 4-1 ATS in the last five. The under has hit in the last four meetings between them.
OLE MISS +2.5