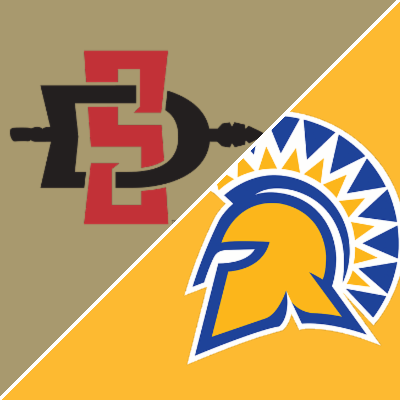 San Jose State will host San Diego State in a Mountain West, West division game on Friday Night. San Jose is currently a +8 point home underdog with a total of 42. The game will be televised by the CBS Sports Network.
San Jose State had a fantastic 2020 season going 7-1 which included a win over these Aztecs, on their way to the Mountain West Championship. Hopes we're high for 2021 with so many returning starters but the Spartans haven't been able to get going this year.
San Jose is 3-3 overall. Fortunately, they are 1-1 in conference play and still very much alive for the chance to defend their title.
San Diego State is undefeated at 5-0. They've only played one conference game though and sit at 1-0 and in 1st in the division. The implications this game has are obvious. To sum it up, it's a big game.
Weak Schedule?
The knock on San Diego State is going to be schedule strength. They've only been tested once and that was against Utah. They answered the bell, defeating the Utes 33-31 in OT.
San Jose has had two chances to prove themselves in games against USC and last week against a pretty good Colorado State team. The Spartans failed both tests, losing to both by scores of 30-7 and 32-14.
San Diego State is simply the better football team here. They gain 5 yards per rush attempt and give up just 2.1. That 2.1 ranks 2nd in the nation. Yes, schedule strength. We know. But San Jose, against the same type of schedule, gains just 3.6 yards per attempt while giving up 3.9.
If you think the Spartans make up for it in the passing game, think again. They rank 97th in passing yards per game.
Play the Numbers or the Situation?
We're naturally drawn to underdogs in spots like this. Huge game, Friday night and all of the emotion that goes along with it. Not to mention the fact that this is essentially the same Spartans team that won the conference last season.
In this spot, that's exactly what will prevent us from playing this game. Because the numbers certainly don't support a play on San Jose State. It's never wise to guess when a team will come to life and resemble the team they are supposed to be. Because they may never wake up.
The numbers support a play on the better team, San Diego State. The situation screams for a play on San Jose. For us, it's a pass.
Enjoy the game.