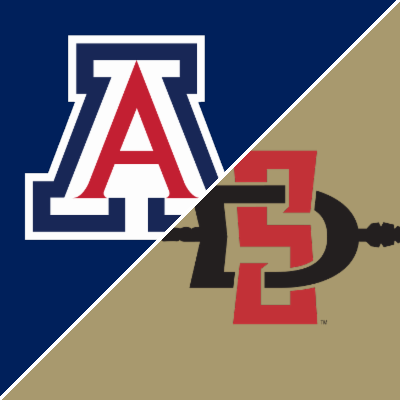 San Diego State will host Arizona to open up their 2022 college football season. It will be the grand opening of their new Snapdragon Stadium. The Aztecs opened as -10 point favorites at betonline and early bettors quickly pounced on Arizona. Within a day the number was -6. The total is 49, down from 50.5.
San Diego State was 12-2 last year. Their overall schedule was considerably weaker than Arizona's. The Aztecs marquee win came last September over Utah, 33-31. They also knocked off Air Force 20-14. Air Force went on to have a 10-3 season. But San Diego State lost to Fresno State, (10-3), 30-20 and was absolutely embarrassed when it mattered most, the MWC title game, losing to Utah State 46-13.
This year San Diego State returns just 3 to their offense but 7 to the defense, the heart of their team. They lose MWC defensive player of the year Cameron Thomas but early reports are that the defense this year will be just as good or better than a year ago.
Year #2 for Jeff Fisch
Arizona is in year #2 of the Jeff Fisch rebuilding job. They were 1-11 a year ago and while they weren't very good, there were still some encouraging signs. Specifically, they had some competitive games. They competed against BYU, Washington, USC, and they beat Cal.
Every college football team looks to build off of the positives from the year before. In this case, turning those closes losses into wins will be a priority. Winning 4 or 5 games will be the minimum goal for this team and a Bowl birth would be cause for major celebration.
These two met last year in a game that San Diego State won 38-14. It was never a game. It was 21-7 after 1 quarter and 35-7 at the half. The Aztecs outrushed Arizona 271-51 and won the 1st down battle 21-9.
Using data from last season, here are the predictions from our model.
Arizona

                   49.0          11           
San Diego State           -5.5          28 using full season data
  


Arizona

                   49.0          19           
San Diego State           -5.5          39 last 4 games data
  


Arizona

                   49.0          12           
San Diego State           -5.5          29 last 7 games data
Obviously, these teams DID play last year but you can also see that the model was right on target with it's predictions.
Oddsmakers obviously felt it would be a repeat performance when they hung -10 for this game but bettors strongly disagreed and it's easy to see why.
For starters, San Diego State lost quite a few starters from their offense. This was an offense that could certainly run the ball but they weren't putting much distance between themselves and opponents on the scoreboard.
At quick glance it looks like 6 of their wins were by a TD or less and many of those were against bad teams. Sure, Arizona was 1-11 but they hung around in some games and they WILL be better this year without a doubt.
The Wildcats used 4 QB's last year and it worked against them in a big way. This year they bring in Jayden de Laura from Washington State (offensive freshman of the year) in a move that is expected to pay immediate dividends giving this offense some spark.
So we agree with the early line move. Unfortunately, we can't offer more than a lean at this point. This is one of the problems with the first week of college football. The lines have been up so long, there is often no value left.
We can also offer a stronger lean on the under. But still just a lean unless we see some line movement before kickoff.
Leans only
Arizona +6
UNDER 49