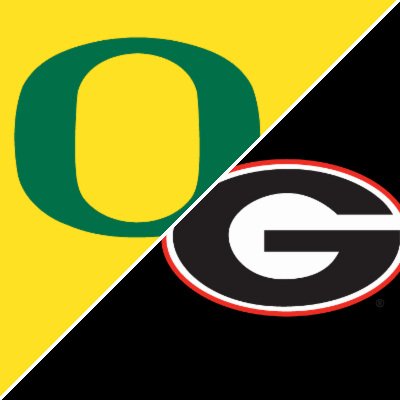 Oregon and Georgia will tee it up on Saturday September 3rd at Mercedes Benz stadium, home of the Atlanta Falcons. The game kicks off at 3:30 pm EST with the Bulldogs favored by 17 to 17.5 with a total of 51.
This game comes with tons of intrigue. We have the National Champions starting the defense of their title. We also have the Champs defensive coordinator switching sides. Dan Lanning, the DC of Georgia's championship team is now the head coach of the Oregon Ducks!
Really no need to recap too much of what Georgia did last year. We all witnessed it. They went 14-1 and won a National Championship and they did it with one of the best defenses perhaps of all time in college football.
Georgia Returns 3 on Defense
This year they return just 3 starters to that defensive unit while returning 7 to the offense. Now let's be clear, Georgia is still loaded. They have tremendous young talent. Among the best in the country. The Bulldogs fit into the category of teams, like Alabama, who simply reload. The talent waiting in the wings would start and be key players on most college football rosters.
With that said though, losing that many key players who will now be playing on Sunday in the NFL simply has to have a big impact. They also lose the DC Lanning who will be replaced by Will Muschamp. Not necessarily a drop off as Muschamp comes with great credentials. But it's a change and changes have impacts.
Ducks Unimpressive in Big Spots
The Oregon Ducks were 10-4 last season. The season started off great at 9-1 which included knocking off Ohio State early in the year 35-25 at Ohio State. But they dropped 3 of their last 4 games, 2 to Utah (one being the PAC 12 championship game) and one to Oklahoma State in the Alamo Bowl.
Other than the Ohio State win their season was unimpressive. Their other loss came against 3-9 Stanford. They beat a bunch of mediocre PAC-12 teams and when they had their chance to shine, three times actually, they fell flat on their faces. Those two losses to Utah and the Bowl loss to Oklahoma State weren't close.
So in comes 36 year old Lanning, with no head coaching experience along with a couple of new coordinators on both sides of the ball. We get tired of saying this but new coaches means new schemes and generally means a learning curve and a slow start.
Here's the way our model sees this game had it been played at the end of last season.
  
Oregon                    51.5           9   semi-N  
Georgia                  -18.0          42
  
Oregon                    51.5          15   semi-N  
Georgia                  -18.0          56
  
Oregon                    51.5          12   semi-N  
Georgia                  -18.0          51
A Georgia blowout by 30 to 40 points. It's likely safe to take a few points off of Georgia's point total and to add a few to Oregon's but will that be enough for an Oregon cover?
Lanning being intimately familiar with Georgia has to help. Especially early on in the game until adjustments are made and talent gaps kick in. If Georgia is going to extend a margin in this game it's likely going to be in the 2nd half.
We'll play this game as follows:
Oregon + for the 1st quarter
Oregon + for the 1st half