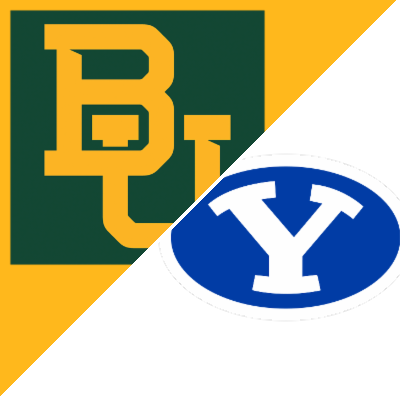 BYU will host Baylor this week in what will be a late kick off if you're watching from the East Coast. The game goes at 10:15 PM EST with BYU favored by -3 at betonline sportsbook. The current total is 53.5.
The BYU Cougars traveled to South Florida last week and obliterated the Bulls by a score of 50-21. It was 28-0 BYU after the first quarter. We nailed the over 57.5 on that game right here on these pages based on the fact that BYU returned just about everyone this year to an offense that was potent last season.
Baylor lit some fireworks of their own last week lighting up the scoreboard to the tune of 69 points in route to a 69-10 win over Albany. Of course, we have to be aware of the opponent here. Not sure why they play games like that but you can be sure the Bears won't score 69 this week.
Revenge Game for BYU
Baylor and BYU have met three times. A couple of times in the 80's and of course last years game. In that game a year ago, Baylor came away with a 38-24 win. Baylor had over 500 yards of offense, 300 of it on the ground. BYU managed 409 yards with 342 of those yards through the air. They had just 67 rushing yards.
This game is going to hinge on whether or not the BYU defense has improved this year. Unfortunately a game against the South Florida Bulls doesn't answer that question for us. We know both of these teams are going to move the ball and score points. The BYU defense is the wild card.
These two teams combined for 62 points a year ago. But this Baylor defense is stout. They held some pretty potent offenses in check. For example, holding Oklahoma to 14 points. They held everyone but TCU and Iowa State to 24 points or less.
If the BYU defense can step up, something they need to do and didn't last season, this game could play out much differently than many think. Both teams should find things to be a little more difficult offensively this week. We're going to play this one under the current total of 54.
UNDER 54