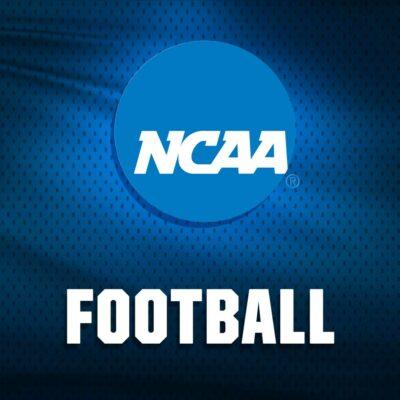 Here we will take a quick look at the college football board and offer a picks on some of the games we couldn't do full write ups on. Look for this feature to be posted each and every Friday during the college football season.
Louisville at UCF – Revenge shot for UCF having lost last year to the Cards by a score of 42-35. But two of our model runs have Louisville outright. Louisville +6
Boise St at New Mexico – We had Boise last week as our only Key Release and they sure let us down. The Broncos are much better than last weeks performance. Last 3 in this series have gone to Boise by scores of 37-0, 42-9 and 45-14. This Boise team is basically the same team as last year. Boise State -16.5
Arkansas State at Ohio State – The total for this game is currently 68.5. Some of our model runs have Ohio State reaching that number on their own. OVER 68.5
Ohio at Penn State – Our model has Ohio scoring somewhere between 8 and 13 points. The Ohio Team Total is 14.5. We'll go UNDER 14.5 for Ohio U.
UTSA at Army – Game opened pk now UTSA -3. Value now with the Army side. Our model has Army straight up. Army +3
So Miss at Miami Fl – The total on this one opened 57 at betonline. It's now 51. Value lies with the over and two of our model runs have Miami scoring 46. OVER 51
Duke at Northwestern – Game opened Northwestern -6 and is now -10. We still lean Northwestern even at the bad number. But we'll instead advise going UNDER 57 here as our numbers are in the low 50's.
Missouri at Kansas State – A double play here as our numbers have Kansas State by 10+ and also have the game going well under the current total of 56.5. Kansas State -7 and UNDER 56.5
South Carolina at Arkansas – If this game were played last year our number would have been Arkansas by 11 with a total of 45. Both teams lost starters to the defense but return most of their offenses. South Carolina +9
Wake Forest at Vanderbilt – Wake Forest opened up -6 and has been pounded all the way up to -13. That's because after blowing out Hawaii in their opener, Vandy returned home and gave up 31 points to Elon. The total also moved from 61 to 65. So not much value left with Wake Forest -12 and over 65, but we wouldn't be surprised on WF and Over hit.
Marshall at Notre Dame – Quite a step up in class for Marshall here. A sharp group played Marshall +21 midweek. All 20's now. We disagree with that move. Lean to Notre Dame -20.5. The total worth a look as well. Opened 55.5 now 49.5. Irish may be able to go over the total by themselves. OVER 49.5
Colorado at Air Force – Some sharp action on Air Force up to -17. We agree but wouldn't go any higher. Slight lean UNDER 51.5 as well.
App St at Texas A&M – Aggies took their foot off the gas last week in 31-0 win over Sam Houston. Opened -15 now -19. Hard not to think of App State as a live dog after last weeks offensive showing. Especially if we reach +21 or more. App State +19
Washington State at Wisconsin – Can't learn much from last weeks results here. If this were last year our number would be Wisconsin by 17 to 20 but our total would have been in the low 40's. But both teams have plenty of starters to replace. So just a lean on UNDER 49.
Virginia at Illinois – Revenge is the name of the game here. Cavs handed the Illini their worst loss a year ago, 42-14. Game was 21-14 Virginia in the 3rd quarter. Illinois has 2 games under their belts. Biggest improvements usually come in game #3. Illinois -4
UAB at Liberty – Sharp action on UAB on the opener at at -5. We'll tag along here. Still good at -6.
Syracuse at UCONN – 3rd game for UCONN. The Huskies are playing much more disciplined football so far under Jim Mora. We give them a chance to cover this big spot. UCONN +23.5
USC at Stanford – Stanford loaded with returning starters and won this game last year 42-28. That has to make them a live dog here at home this year. Stanford +8.5
Oregon State at Fresno State – Oregon State stuck it to us last week by beating Boise. It's a veteran team looking to build off last years 7-6 record. Fresno 10-3 a year ago and also has plenty of returning talent but we feel Oregon State is the better team. Oregon State pk.