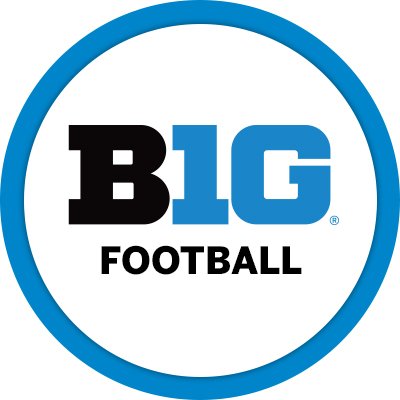 This week in Big 10 football action we have no ranked vs. ranked matchups as we do in the SEC, however there are several games of interest to take a look it including Michigan at Iowa. Of least interest is probably Ohio State hosting Rutgers. The Buckeyes are favored by 40 with a total of 59. Ohio State can likely name the score but we have no interest.
Michigan at Iowa – #4 Michigan will visit Iowa in what is probably the most intriguing Big 10 game this week. It's a rematch of last year's Big 10 Title game, won by Michigan 42-3.
Michigan has faced one semi legitimate opponent in Maryland, a 34-27 win last week. Otherwise, they beat up on literally three of the worst teams in all of college football, UCONN, Colorado State and Hawaii! That nonsense with cupcake games has to stop.
Iowa's slate isn't much better. They lost their test against Iowa State 10-7. Their wins came against Rutgers, Nevada and South Dakota State.
We know Iowa has a legit defense. They'll play better this week than they did in the Title game last December. But can the offense get anything done? If they can't, that Hawkeye defense will be on the field all day and the game gets ugly.
Our model has this as an extremely low scoring game. That favors an Iowa cover getting +11.  We'll make a small play on Iowa +11 and a slightly larger play on the game to go UNDER 42.
Illinois at Wisconsin – Another game our model has pegged as very low scoring. The Illinois defense is looking like the 85 Bears recently but keep in mind their opponents. They have faced some weak offenses. Such as Wyoming and Virginia. But their defense performed well last year and was expected to be the strength of this team in 2022.
Wisconsin comes off a spanking at the hands of Ohio State last week. They sit at 2-2, having lost to the two legit teams they faced in Ohio State and Washington State while beating up on two cupcakes, Illinois State and New Mexico State.
The Badgers have dominated this series. They have won 11 of the last 12 meetings by an average margin of 18 points. Last year the Illini failed to put a single point on the board, losing 24-0.
Our model has Illinois winning a low scoring game straight up. We're not convinced of that but we do think the Illinois defense gives the them a chance here. Worst case scenario they keep Wisconsin off the board enough for this game to go under the total. Illinois +7 and UNDER 43.5.
Purdue at Minnesota – The Gophers look potent thus far and Purdue is banged up. Most books opened up around Minnesota -10 but the line is as high as -13 now. Our model has this a 27-10 final in favor of Minnesota, so perhaps some value here going under the current posted total of 52.5.
Michigan State at Maryland – Is this the week Michigan State finally shows up and resembles the team that won 11 games a year ago? Maybe not. The Spartans looked horrendous last week against Minnesota and the Washington loss wasn't as close as the score makes it seem.
We have Maryland winning by a margin close to the line, so no play there. We have the total at 53 though, so perhaps going under the current total of 60 has some value.
Northwestern at Penn State – We have Penn State winning this one 42-10. So, right on the current total and the score prediction would suggest laying -26 with the Nittany Lions is the play.
We rarely lay big numbers like that unless it's someone like Ohio State taking on the little sisters of the poor. Zero interest in this game.