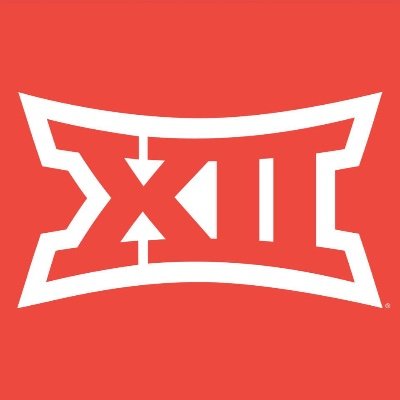 The Big 12 currently has 5 teams in the top 25, which would be Baylor, Oklahoma State, Oklahoma and Kansas State. There's also a couple more teams looking to find their way into the top 25, particularly Kansas who hasn't made an appearance in the top 25 since 2009.
Oklahoma State at Baylor – This is the only Big 12 matchup that features two ranked teams in the top 25. Oklahoma State comes in ranked 9th while Baylor is #16.
The jury is still out on both of these teams. Oklahoma State was in a high scoring affair against Central Michigan, which they won 58-44 (Central Michigan lost to South Alabama). They also beat 1-3 Arizona State as well as Arkansas Pine Bluff. Being ranked 9th has more to do with what they did last year than this year.
Baylor knocked off Iowa State last week but lost in OT to BYU a couple weeks prior. Their other two wins came against Texas State and Albany.
Oklahoma State won last years meeting 24-14. Both teams were 12-2 last season. Baylor is 6-4 against Oklahoma State the last 10 meetings.
Baylor has played the more difficult schedule to date by almost 6 points. Baylor owns the better rushing yards differential with a +1.9 to the 0.8 of the Cowboys.
Oklahoma State gets the nod when we look at offensive yards per point with a number of 10.8 but Baylor's number is very good as well at 12.4. Defensively Baylor gets the nod with a defensive number of 17.3 to Oklahoma State's 14.8.
Remember, the stronger schedule strength of Baylor has to be factored into the above mentioned numbers. Our model does just that and has Baylor winning this one much more easily than the current line of -2 would suggest. While we don't think it will be easy, we do agree that Baylor is the side in this one. We just feel they are the better team at this point.
We'll lay the small spot. Baylor -2
Texas Tech at Kansas State – Texas Tech upset Texas last week but other than  that their credentials are questionable. They won in OT against Houston and lost to NC State. They also beat Murray St.
Using yards per point to rank, The Red Raiders come into this one with an offense ranked 87th and a defense ranked 109th.
Kansas State is 3-1 and fresh off an upset over Oklahoma. Unfortunately their loss came at the hands of Tulane.
Using the same ranking method as above (ypp) Kansas State ranks 53rd offensively and 30th defensively.
Kansas State is the better team here. Our model has them winning by two TD's. We'd prefer -7 but the best number out there as of Thursday is -7.5. Shop! Kansas State -7.5
Oklahoma at TCU – The Sooners look to bounce back from last weeks upset home loss to Kansas State. Our model likes Oklahoma to do just that Predicting a Sooner win by 9. But once again we have teams that really haven't been tested other than in their most recent games.
For the Sooners, they failed their test. TCU beat SMU last week to go along with their wins over Tarleton State and Colorado. Our model says Oklahoma but anytime you gave a team that can run the ball the way TCU appears to be able to, you have a live dog.
We'll tread lightly here and side with our model. Oklahoma -6.5
The last two Big 12 games feature West Virginia at Texas and Iowa State at Kansas. Our model has Iowa State winning by 12 and Texas winning by two TD's. We're going against the model and taking Kansas . This is a huge spot for Kansas and other numbers we like to use support their side. Kansas +3
We'll agree with the Texas prediction. West Virginia ranks 126th out of 131 teams defensively using yards per point to rank. That's bad folks. Texas tanks 9th offensively and 32nd defensively. Texas -9