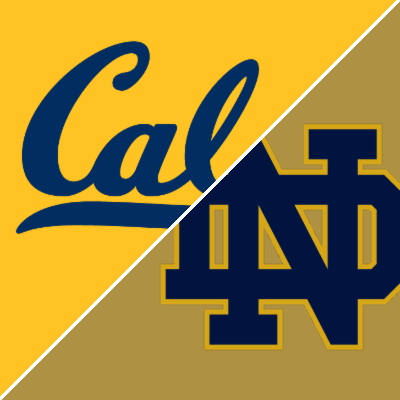 Notre Dame will host Cal on Saturday September 17th with kickoff set for 2:30 pm EST. The Fighting Irish are currently favored by -11 with a total of 41 at betonline. As one might expect, the Irish are drawing plenty of early money but the line has been holding steady as of Wednesday.
How must Notre Dame first year coach Marcus Freeman be feeling right about now? The Irish are 0-2 for the first time since 2011, a year that saw them go 8-5 overall. His trouble dates back to last season when Notre Dame couldn't hold a lead in their Bowl game in Freeman's first game as coach.
You can excuse the Ohio State loss. It's Ohio State on the road. No one expected a win. But losing to Marshall at home is unacceptable. To say the pressure is on would be the understatement of the year.
The problem of course is that Notre Dame is loaded with talent. Every player on the team was recruited by Brian Kelley and his record speaks for itself. The point being, any shortcomings fall directly on the shoulders of Marcus Freeman.
No Offense For Cal
Cal is off to a 2-0 start which is a nice change from last year when they started the season 1-5. But let's not get too excited Cal fans. Those wins came against Cal Davis and UNLV. In the UNLV game last week, Cal came away with a 20-14 win.
That win against UNLV looks more troubling than positive. UNLV really isn't very good, yet the game was close and essentially even statistically. Cal is good defensively. But the offense has been anemic and it looks as though they picked up right where they left off in 2021. Scoring just 20 on a UNLV team known for giving up points by the truck load just won't cut it.
So now Cal must go into a hostile environment and face a team with top 10 to 15 talent that needs a convincing win in the worst way. This is an Irish team that went into Ohio State and went toe to toe with the Buckeyes, trailing just 14-10 going into the 4th quarter.
Our Pick
Here are the predictions from our model using data from last season as well as this season so far. Keep in mind that Cal has lots of new faces while the core of Irish is mostly in tact from a year ago. Then also consider how much more talented Notre Dame's new faces are compared with those of Cal.
California                43.0          13           
Notre Dame               -11.0          30 using full season data
  
California                43.0          13           
Notre Dame               -11.0          21 last 4 games
  
California                43.0           9           
Notre Dame               -11.0          28 last 7 games
To remind you, the prediction using only the last 4 games worth of data is usually the least accurate. 4 games is a starting point. The model becomes more accurate as each week goes by.
But all three predictions paint the same picture. A game where Cal likely scores between 7 and 13 points and the Irish hang a minimum of 3 or 4 TD's. It coincides with what we mentioned above.
The Cal defense is good, but not good enough to win this one on their own. The Cal offense doesn't figure to be able to do much. Most of this game figures to take place on the Cal side of the 50 yard line with the Golden Bears facing bad field position all day long.
Note that Notre Dame QB Tyler Buchner is OUT for the season. Drew Pyne will step in and while he looked shaky last week when he came in for Buchner, he's had some success coming off the bench in the past and against much better teams. Specifically Wisconsin and Cincinnati last season. It's not as if Notre Dame picks it's back up QB's off the street. Pyne is plenty capable. Again, this is Notre Dame.
Look for the Irish to win this one convincingly. The 30-13 prediction above sounds about right but don't be surprised if it's an even bigger margin. Anything less than that we'd advise Freeman to get a head start on filling out those unemployment forms.
Notre Dame -11
Cal Notre Dame OVER 40.5