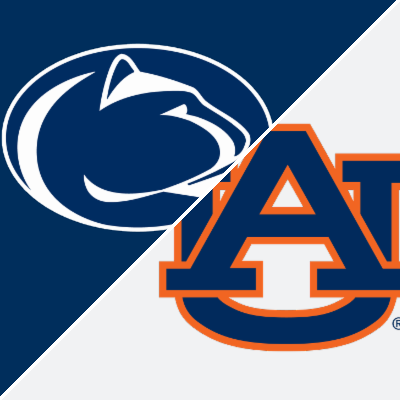 Auburn will host Penn State on Saturday September 17th in a game that kicks off at 3:30 PM EST. Penn State is a -3 point road favorite and the game has seen some fairly even betting action throughout the week. The total is 47.5 at Betonline.
These two met last year in Happy Valley in what was one of the more exciting games of the 2021 season. Penn State came away with a 28-20 win but Auburn was in it all the way. Auburn also was inside the Penn State 20 twice in the last 2 minutes of the game but couldn't score.
Both of these teams lost roughly the same number of starters from last year but where Penn State has the edge is at QB with the return of Sean Clifford. Clifford was 28/32 passing in last years game, good for 280 yards.
Auburn gave up 275 passing yards to San Jose State and another 197 yards through the air to Mercer. So go ahead and pencil in at least 300 for Clifford this Saturday.
Bo Nix Gone
Auburn loses QB Bo Nix. TJ Finely won the starting job and backup Robbie Ashford has seen action in both games this year as well. But neither of these QB's is going to air it out. The name of the game in Auburn is run, run and run. They outrushed their 1st two opponents 495-128.
Both of these teams come in at 2-0. Penn State blew out Ohio last week but was in a dog fight in their first game against Purdue. It took a late drive and a TD with 57 seconds remaining to pull that one out.
Auburn has had it's own struggles. They blew out Mercer in their 1st game but then struggled a bit against San Jose State last week. They trailed 10-7 at the half before going on to win 24-16. But it was anything but easy. A similar performance this week against Penn State won't get the job done.
Generally in college football teams see the biggest improvements in game 3. If that's the case here we could be in for a repeat of last years thriller.
Our Pick
Like this year, last years game took place in September. When we take into account the entire 2021 season and mix in some data from this season so far, here is the way our model sees this game.
Penn State                -3.0          18           
Auburn                    49.0          18 full season data
  
Penn State                -3.0          20           
Auburn                    49.0          19 last 4 games
  
Penn State                -3.0          19           
Auburn                    49.0          15 last 7 games
The model sees a tight game that goes under the current total and we agree. This is a nice revenge spot for Auburn. If they can keep this one within the same total point range as years game and can be effective running the ball, we like our chances taking +3.
Auburn +3
Aub/Penn State UNDER 48