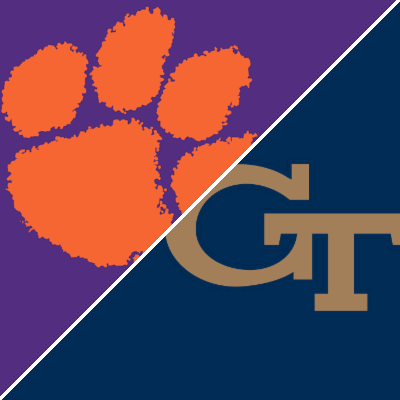 Georgia Tech will host Clemson on Sunday, September 5th in a game that kicks off at 8 pm est. This will be the final game of the first full week of college football. The Tigers opened as low as -18 but this number has been driven up to as high as -21.5 as of this writing a week before the game.
The mighty Clemson Tigers were 10-3 last season, a disappointment for some. It was evident right out of the gate how much of an impact Trevor Lawrence had. The offense struggled and didn't top 30 points against any legit opponent other than Wake Forest. In fact they were held to 21 or less 7 times.
Tigers Defense Stout As Usual
The Clemson defense was up to par though and many college football insiders suggest this defense will be one of the best in college football in 2022-2023. They return 8 starters to that unit and 7 to the offense.
Georgia Tech was 3-9 last season and it doesn't seem as though much will improve in 2022. Quite frankly, this team is a mess. They lost just about all of their experienced players and return just a couple of starters on both sides of the ball. They rank 119th out of 131 in terms of returning production.
Georgia Tech enters this year with a lame duck coach in Geoff Collins and sources suggest there's trouble in paradise with the rest of the coaching staff starting to question where they are headed.
These two met last September in what was the 3rd game for each team. Clemson pulled out a 14-8 win and it was evident early on that the Tigers were trying to find their way offensively without Lawrence.
Here is the way our model would have seen this game if it were played last January.
Clemson                  -20.0          28   semi-N  
Georgia Tech              49.0          14 full season data
  
Clemson                  -20.0          46   semi-N  
Georgia Tech              49.0           7 last 4 games data
  
Clemson                  -20.0          41   semi-N  
Georgia Tech              49.0          15 last 7 games data
OUR PICK
You can see that when taking the entire season into account, the model predicts a 28-14 Clemson win. The predictions using the last 4 and last 7 games are quite different. But keep in mind that Georgia Tech's last two games were against Notre Dame and Georgia and they lost by a combined score of 100-0!
It's just about impossible to get a handle on what to expect from this Georgia Tech team. They lost so much experience and really have no identity. Here they take on a Clemson team loaded with talent and experience and ready to compete for a National Title.
At one time the total on this game was 54. Sharp bettors hammered that number down to 48.5. While we agree with the move we can't advise a play at the current number.
We're going to put out an opinion only here on Clemson -21 or better. There's no question marks for Clemson defensively but whether or not this Clemson offense can cover a big number right out of the gate remains to be seen. Last year's start has us treading lightly here. Remember, Clemson only topped 30 points 3 times last year. Once against Wake Forest. The other two were UCONN and South Carolina State.
Opinion Only  – Clemson -21