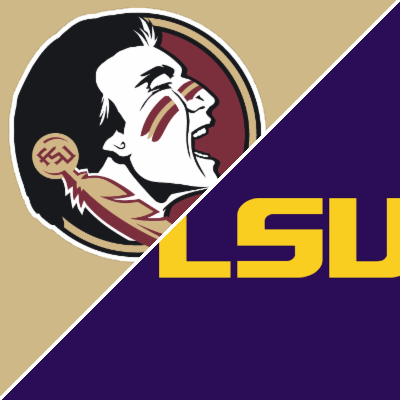 LSU will host Florida State at the Superdome on Sunday, September 4th with kickoff scheduled for 7:30 pm EST. LSU is favored by -3 with a total of 51.5 at betonline sportsbook.
Mid season of 2021 LSU and head coach Ed Orgeron decided to part ways. Though it was announced in October, Orgeron finished out the year and ended up at 6-6, capped with an upset of Texas A&M in his finale. LSU went on to a Bowl game without him where they lost to Kansas State 42-20.
All Eyes On Brian Kelly
But all eyes will be on LSU on this Sunday night as new head coach Brian Kelly takes over. Kelly has won everywhere he has coached. He had a record of 118-35 at Grand Valley St which included two Division 2 National Championships.
He rebuilt Central Michigan in 3 years and won a MAC Title. He then went on to Cincinnati where he had double digit wins 3 straight years. Then of course he coached Notre Dame from 2010 to 2021 where he became the winningest Notre Dame coach of all time.
There's no doubt Kelly will have LSU back on top but the question is, how long will it take? They lost quite a bit of talent. But it is LSU and talent won't be a problem. But success likely won't be immediate. Or maybe we should say, great success won't be immediate. But they'll compete right off the bat.
Bowl Or Bust for Seminoles
Florida State came up short of a Bowl game last season with an overall 5-7 record. Head coach Mike Norvell enters his 3rd year in the drivers seat. He started in the crazy 2020 covid season with a 3-6 record and managed to pick up two more wins last season. This after a 38-15 record in 4 years at Memphis.
At minimum, a Bowl game is expected this year for the Seminoles. 7 or 8 wins at least. Many key pieces are in place for success. They return 7 or 8 starters on both sides of the ball and rank 17th in the nation in terms of returning production. (LSU ranks 70th in returning production).
Florida State was in every game they lost last season with the exception of the 38-14 loss to Wake Forest. That includes losing to Notre Dame in OT and taking Clemson to the wire. So the talent is there, that much we know.
Here's how our model would have seen this game if it were played last January.
Florida State             51.5          22   semi-N  
L.S.U.                    -3.0          29 full season data
  
Florida State             51.5          23   semi-N  
L.S.U.                    -3.0          24 last 4 games of data
  
Florida State             51.5          22   semi-N  
L.S.U.                    -3.0          25 last 7 games of data
So, LSU by a TD when using stats from the entire season and LSU by 3 using the last 7 games. Those are the two most important predictions. Of note here is that Florida State started the year 0-4 but then went 5-3 their last 8.
Brian Kelly is a fantastic coach and this is likely to be a close, competitive game. But Florida State may be in better position to capitalize here.
For starters, the Seminoles have a bit of an edge based on the fact that they play the previous week. They'll host Duquesne on August 27th in Tallahassee. This amounts to a dress rehearsal for the LSU game. A walk thru. A chance to get the kinks out.
Facing an LSU team with a new coaching staff with lots of new players through the transfer portal should give Florida State an advantage especially early on in this game.
We'll make three plays here.
Florida State +3 for the game
Florida State + or money line for the 1st quarter
Florida State + or ML for the 1st half