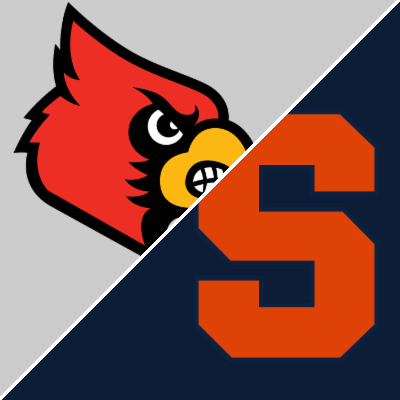 Syracuse will host Louisville on Saturday September 3rd, Louisville is favored by -3.5 points on the road with a total of 57 at betonline.
One common denominator these two teams shared in 2021 was close losses as each of them had their share. A play here or there and their 5-7 and 6-7 records could have been very different.
Syracuse was 5-7 last season. They had two 3 game losing streaks that defined their season. The Orange started the year 3-1 but then proceeded to lose 3 consecutive games by a field goal. They lost 33-30 to Florida State, 40-37 to Wake Forest and 17-14 to Clemson.
Syracuse bounced back from the 3 game skid by beating Virginia Tech and Boston College in consecutive weeks before the wheels fell off over the course of their final 3 games. They dropped their last 3 games to Louisville, NC State and Pitt and those games weren't close.
Louisville 8-2 Last 10 vs. Syracuse
Louisville was 6-7 and like Syracuse had several games decided by 6 points or less and to many of the same teams Syracuse played close. The Cards managed to win one more game than Syracuse though which earned them a Bowl game where they lost to Air Force 31-28.
Over the last decade Louisville holds an 8-2 edge in this series overall but just 2-2 on the road. The average margin of victory for the Cards is 18 points overall but on the road the average score has been 34-33, just a one point edge for Louisville.
Both squads have healthy numbers of returning starters with at least some of the pieces of the puzzle in place to hope some of those close losses can become wins in 2022. For both head coaches, it's about time to put up or shut up. That may be more true in the case of Dino Babers at Syracuse.
Model Prediction
Louisville                -2.5          29           
Syracuse                  59.0          25 using full season
  
Louisville                -2.5          39           
Syracuse                  59.0          19 using last 4 games
  
Louisville                -2.5          28           
Syracuse                  59.0          22 using last 7 games
You can see that score using only the last 4 games reflects that 3 game collapse of Syracuse to close the year. The other two show a 4 to 6 point Louisville win.
The last 3 games between these two were blowouts. Louisville won all 3 and outscored Syracuse 71-3 the last two years! That combined with the Syracuse collapse to end 2021 makes it very difficult to make a case for the Orangemen.
This game is a complete pass for us on both the side and total.