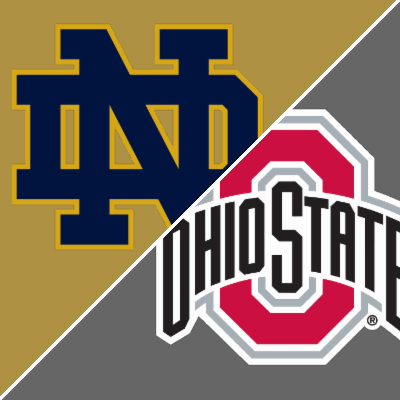 The Ohio State Buckeyes will host Notre Dame in what will no doubt be the most important, highest profile game of the first full week of college football. After opening as a -14 point favorite, the Buckeyes are now favored by -16 at betonline as of early August. The total is 58.
There are plenty of similarities between these two teams. Both attract some of the best talent in the nation and have incredibly high expectations year after year. Both are in off 11-2 seasons in 2021 and both are national title contenders if things go their way this year.
While both teams attract top talent, it's Ohio State that leads the way. How good have they been? Well, you'd have to go back to 2011 to find a year that they didn't win at least 11 games, not counting their 7-1 covid shortened year. That's spectacular. They simply reload year after year.
Buckeyes Loaded…Again
2022 will be no different. The Buckeyes will once again have one of the top offenses in the nation with 3 Heisman candidates. Led by QB CJ Stroud The Buckeyes will be a threat to score every possession.
While it's hard to pick on an 11-2 team, the weakness last year was their defense. They gave up plenty of points in over half their games. The defense basically cost this team a shot at a national title. Look no further than their 2 losses, to Oregon and Michigan where they gave up 35 and 42 points.
Ryan Day has brought in Jim Knowles from Oklahoma State to help get the defense up to par. If Knowles is even a little bit successful in doing so, look out for the Buckeyes. The schedule is not all that daunting. The Buckeyes have a clear path to the title game in 2022.
The Marcus Freeman Era Begins
The Fighting Irish have a bit more of an uphill battle. They have talent but it's simply not as good as the talent of Ohio State. To complicate matters they'll have a new 36 year old head coach in Marcus Freeman, with no prior head coaching experience.
Sure, by all accounts Freeman was a good hire. He was the defensive coordinator for the Irish last year and spent time with Purdue and Cincinnati in that role as well. But this is a monumental step up. In his debut last season in their Bowl game, Freeman and the Irish blew a 28-7 lead to end up losing by 2.
But now the team is his and he gets none other than his alma mater, the Ohio State Buckeyes in his official regular season debut. Good Luck coach!
Model Score Predictions
Here is the way our model sees the game. Notre Dame returns 15 starters and Ohio State returns 14. But again, these teams simply reload. So using the data from last year still has some usefulness in a game like this.
Notre Dame                58.0          26           
Ohio State               -15.5          35
  
Notre Dame                58.0          35           
Ohio State               -15.5          38
  
Notre Dame                58.0          25           
Ohio State               -15.5          32
According to the model, the winner isn't in doubt, only the margin. We agree. Notre Dame has the bigger holes to fill and has far fewer weapons. On top of that, they'll have a new head coach and defensive coordinator.
Whether or not the Buckeyes cover this big number hinges on whether or not new defensive coordinator Jim Knowles can have an immediate impact. If he can, it could be lights out. But if the same defense we saw all last year makes an appearance in game one, the back door is certainly open for the Irish to get the cover.
We'll lean towards Ohio State if we see a -14 or better. We'll also give out a strong opinion on the OVER 58. The Buckeyes offense should be one of if not THE best in all of college football this year.
Lean Ohio State -14 or better
Strong Opinion OVER 58