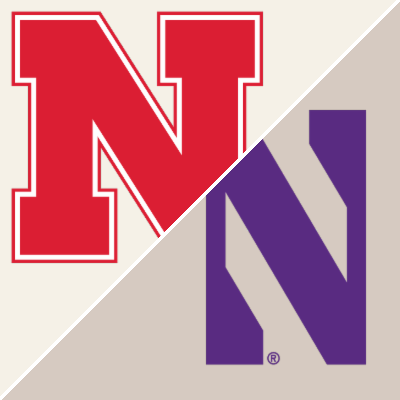 The College Football season will kick off on Saturday, August 27th at Aviva Stadium, in Dublin Ireland. Northwestern will take on Nebraska. The Cornhuskers opened as -10 point favorites and have been bet up to -13. The total is 50.5, down from an opener of 54.5.
Those odds are available at betonline as of this writing in late June. We are writing a bunch of these games up a full two months before they are to be played so expect line changes. It's also very possible that our opinions will change on these games due to various reasons.
College football certainly could have sent a couple of better teams to Ireland to represent the sport! Neither of these two teams were very good last season. Both were 3-9 overall and just 1-8 in the Big 10. But as bad as Nebraska may have been, Northwestern was worse, as you'll see.
Cornhuskers Not as Bad as Record
Actually, while Nebraska didn't get the wins, they weren't as bad as their record would seem to indicate. The Cornhuskers came to play every week. They beat Fordham, Buffalo and this Northwestern team. Just about all of their losses were by a TD or less and this was against some very good football teams.
Nebraska lost by a TD to Oklahoma, Wisconsin and Iowa. They lost by 3 to Michigan and Michigan State and lost by 9 to Ohio State.
The Cornhuskers ranked 51st out the 130 college football teams we track in terms of their ability to both run the ball and stop the run. As complex as some may get when handicapping college football, that's still the most important factor. It was when we handicapped our first game 40 years ago and remains so today.
By contrast, Northwestern ranked 117th out of 130 teams in that same category. Other than a 17-12 loss to Iowa, none of their losses were close. In fact, their worst loss of the year came against Nebraska in a game where the Cornhuskers managed a whopping 657 yards of offense with 427 of them coming on the ground! You won't win many games like that!
Our Pick
So, a few plays here and there and perhaps Nebraska's record would have looked a bit different. So many close games with some very good teams likely indicates Nebraska is right where they need to be, despite the holes they need to fill this year, including at QB.
Compared with how bad Northwestern was and how far away from being "good" they appear, we're naturally going to back the Cornhuskers in this spot to come out and once again dismantle the Wildcats, right?
Wrong!
This could be a good spot for Northwestern to at least get the cover. For starters, they get the opportunity to avenge their worst loss of 2021. This game will set the tone for their 2022 season. A repeat showing would be disastrous.
These two teams have played every year since 2011. Every single one of those games with the exception of last season, was close. In fact, 8 of the 11 were decided by a TD or less. Overall Northwestern was 5-6 against Nebraska.
This tells us that the talent difference isn't that great between these two. You don't become 49 points worse than an opponent you played relatively even for over a decade, overnight. The last time Northwestern coach Pat Fitzgerald recorded a 3 win season, he followed it up by winning 7 games.
Traveling across the Atlantic to play this game likely favors Northwestern as both sides figure to be a bit distracted. They won't get Nebraska's best effort.
On paper, using last season as a measuring stick, this certainly looks like a mismatch. But we don't think that will be the case. Expect Northwestern to come out fired up. We're going to play this game as follows.
We'll take a unit and divide it by 3 and bet an equal amount on the following:
Northwestern + for the 1st quarter
Northwestern + for the 1st half
Northwestern +13 or more for the game.
It's early. Still June. We'll likely be able to get at least +14 on this game, maybe more by late August, so make sure you keep an eye on the lines!