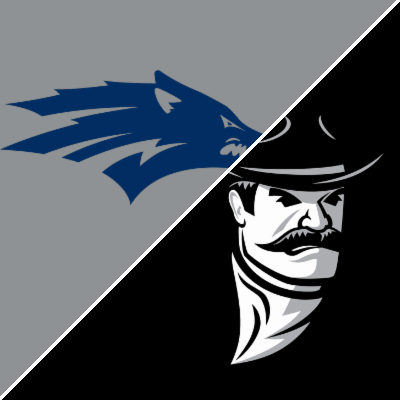 New Mexico State will host Nevada in week 1 college football action. The Wolfpack are coming off of an 8 win season and a Bowl game while New Mexico State turned in a typical Aggies season going 2-10.
Nevada opened as a -14.5 point favorite with a total of 55.5 at betonline sportsbook. Early money has come in on the Nevada side pushing the number down to -12 as of this writing in July.
Nevada Returns Just 2 on Offense
The reason for the line move is easy enough to figure out. This isn't the same Nevada team that went 8-5 a year ago. For starters, they lost stud QB Carson Strong. Strong was projected to be a top 6 QB in the NFL draft but as it turned out he went undrafted. He signed with the Eagles and you'll likely hear his name in the future.
You can't underestimate the significance of losing Strong. He was a game changer. But the misery doesn't end there for Nevada. They return just 2 starters to what was a very potent offense and will have to rebuild the offensive line.
They'll have to do all of this with new coaches all around. When that's the case, you know what that means. New schemes to learn which more often than not leads to mediocre results and a slow start.
Aggies Rebuilding As Well
Fortunately for Nevada they get to open up against college football's version of the little sisters of the poor. New Mexico State has been historically bad and they too have a new coaching staff all around.
New Mexico State has had just one winning season since 2003 and these losing seasons weren't made up of .500 years or years where they just missed a winning record. The last two decades have been littered with 2 and 3 win seasons.
So often the winner of games like this is determined years in advance. It's determined by the talent recruited by the previous regime. A quick look at the series history between these two programs will tell you all you need to know about who gets better talent.
These two teams played a bunch of games between 1992 and 2011 and then renewed the series last year. A 10 year gap between last year and the previous meeting but the results stayed the same. Nevada stands at 14-2 against the Aggies with an average margin of 20 points. All but 2 of those 14 wins were by more than 12 points. Most by significantly more.
Our Pick
So, two teams with lots of work to do, both with new coaching staffs. One team much more likely to have significantly better all around talent. It will be up to the Nevada coaching staff to get the most out of that superior talent and we think they will.
With any luck the number will continue to drop. The more it drops the more interested we'll get in this one.
Nevada -12