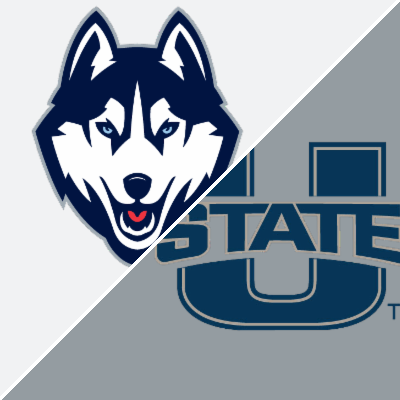 Utah State will host UCONN in week 1 college football action in a game scheduled to kick off at 4 pm EST. Utah State is a hefty 28 point favorite with a total of 61 at betonline sportsbook. Those odds are as of mid July.
It's still hard to believe that UCONN played Oklahoma in the Fiesta Bowl in 2011. Competitively I might add. Has there ever been a bigger fall from grace in college football?
They have quite literally been the worst team in college football for several years. They haven't had a winning season since that Fiesta Bowl year and have managed to win just 4 games the past 3 years.
Mora Has Tough Road Ahead
They bring in Jim Mora to attempt to get things turned around. Mora has plenty of experience with most of that experience in the NFL. He coached UCLA for 5 years where he compiled a 46-30 record.
But Mora has his work cut out. Recruiting players to come play at UCLA is one thing. Recruiting players to come play at UCONN is quite another. Supposedly his coaching staff has some good contacts in the northeast. We shall see. But one thing is for certain, the changes won't happen overnight.
Aggies Contenders Again
Utah State is fresh off a spectacular 11-3 season that saw them win the Mountain West and knock off Oregon State in the LA Bowl. They return 8 on offense and 5 on defense and have brought in some solid transfers to fill holes.
The Aggies should once again be a force in the Mountain West. Remember, the Aggies were 11-2 in 2018 and 7-6 in 2019. The COVID shortened season wreaked havoc with many programs including Utah State. That year they were 1-5. But they are back on track and this is a solid program.
Our Pick
UCONN gave up 44+ points 7 times last season and was held under 20 points 7 times. Now they have to fly across the country with a new coaching staff and take on a Utah State team that has an offense that's difficult to prepare for and gives teams fits.
The Aggies scored 46 or more points 5 times last year and 35+ on 7 occasions and that was against teams with much more of a pulse than UCONN.
Our model, using data from last season, has Utah State winning by a score of 46-10. But realistically, it could get much worse.
With that said, there is one huge caveat you need to be aware of before backing Utah State here. The following week they hit the road to take on none other than Alabama. This could hurt Utah State backers in a number of ways.
Who do you think the coaching staff will spend more time preparing for all summer and when the players return? UCONN or Alabama? Right, Alabama. They can beat UCONN with no prep.
Furthermore, while Utah State is extending a margin on the Huskies as their game progresses, you can be sure some key players will be taken out of the game to avoid injury and rest.
Lastly, if you're a kid playing for Utah State more than likely the only thing on your mind as soon as you saw the schedule is wow, I get to go play Alabama at Alabama. It's impossible not to look past UCONN.
So tread lightly. It's a long season with plenty of opportunities. But we'll go ahead and recommend a small play on Utah State -27.5 and OVER 60.5.