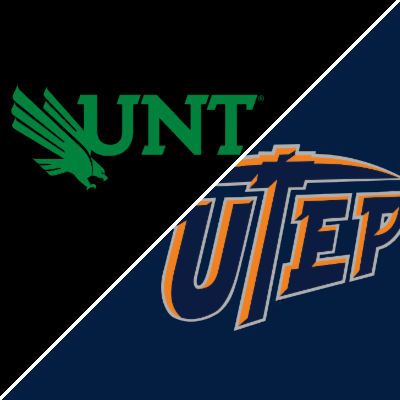 UTEP will host North Texas on Saturday, August 27th in week 1 Conference USA football action. North Texas opened as a -4 point road favorite but now sits at -1 as of this July writing. The total at betonline is 55.5.
North Texas was 6-7 last season. They had a horrible start to the 2021 season by going 1-6 their first 7 games. To their credit they won their remaining 5 games and qualified for a Bowl game. They took on Miami Ohio in the Frisco Bowl and lost 27-14. The Mean Green return 8 on offense and 6 on defense.
UTEP finished the regular season at 7-5 which earned them a trip to the New Mexico Bowl. They took on Fresno State and lost a 31-24 decision. They return 8 on defense and 6 on offense including QB Gavin Hardison.
North Texas Has Won 5 Straight
These two teams have played each other every year since 2013 with North Texas holding a 6-3 series edge by an average margin of 32-26. They have also won 5 straight in the series after going 1-3 between 2013 and 2016.
One of the disadvantages for the bettor playing week 1 college football games is that the lines have been up for several months by the time the game is played. You can be sure that if there's an edge to be had in the games, the sharp bettors will find those edges long before kickoff on August 27th.
That's precisely what has happened here. Lines were posted for this game on May 18th with North Texas favored by 4. By the next day North Texas was -3. By May 22nd the line was -2 and by the 27th is was -1.5 before one more move on June 5th took it to -1.
The total moved in a similar way opening at 57.5 and moving to 55.5 in a short amount of time.
We agree with both moves. While North Texas has won 5 straight, the score in last years game was 20-17. The year before that the game was decided by 2. In fact 3 of the last 4 games in the series were decided by a field goal or less.
And the Winner Is…
So we know these two teams are fairly even on a year to year basis when it comes to talent. But this year, it looks as though UTEP might be the team in better shape to start the year. They have fewer question marks at key positions and should encounter fewer bumps in the road early on. That's especially true at the all important QB position with QB Gavin Hardison ready to pick up where he left off. The kid is talented.
Using data from last season our model comes up with a predicted final score of 25-23. So, a straight up win as well as a predicted final that is 7.5 points less than the posted total.
No coincidence that the line moved toward both predictions, side and total, from our model.
But it's very difficult to recommend a play on UTEP here after all of that value has been sucked out of the line. We still think UTEP wins this game straight up and breaks their 5 game series skid. But +4 or +3 are VERY solid bets. +1 not so much. There's a reason they call sharp bettors "wise guys".
So at the current numbers we'll offer strong opinions on UTEP +1 and UNDER 55.5. But keep an eye on the board. Lines tend to jump around on game day. If +3 or better becomes available we'd make a regular play on UTEP.