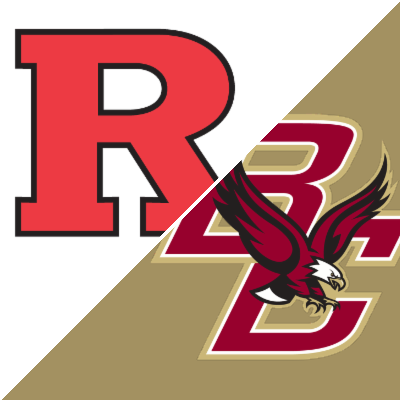 Boston College hosts Rutgers on September 3rd in a game scheduled to kick off at 12 Noon EST. Boston College opened as a -9 point favorite at Betonline but early money has pushed the number down to -7. The total is 49.5.
2019 was the last meeting between these two with Boston College winning 30-16. That was the 1st meeting since 2004. They met regularly from the 80's thru 2004 with Boston College holding a 20-6 advantage and winning by an average of 10 points per game.
Last season Boston College was 6-6 and had their Bowl game cancelled (against East Carolina). They played 3 ranked opponents and were blown out by two. They lost to Clemson by just 6 but it wasn't a Clemson team that was productive offensively at the time.
Jurkovec Healthy
BC saw likely 1st round NFL draft pick QB Phil Jurkovec go down in the 2nd game last year with an injury. He returned later in the year but wasn't 100%.
The Eagles return 8 starters to the defense and all signs point towards improvement. If that happens and Jurkovec can stay healthy this BC team should improve on their 6 wins from 2021.
Rutgers was 5-8 last season but got to play in a Bowl game as a replacement. They took on a very good Wake Forest team and lost 38-10.
Rutgers often faded in the 2nd half against the top Big 10 teams they faced. For example they trailed Penn State 7-0 at the half only to lose 28-0. They trailed Michigan State 21-13 at the half only to lose 31-13.
It's a depth problem and frankly it may not get much better anytime soon. Their schedule is brutal in the Big 10 East division. It's not easy competing for players with the likes of Ohio State, Michigan and Penn State.
But this is Greg Schiano's 3rd year in his 2nd stint as head coach at Rutgers. He'll build a scrappy competitive team over time. Boston College isn't at the same level as most of the teams Rutgers will face in the Big 10 this year. So this is a game they know they can compete in and with any luck, steal.
Here is the way our model sees the game using data from last season. Now, obviously, each team will have new faces and of course Jurkovec missed a bunch of games last season. So, take that into account.
Rutgers                   50.5          17           
Boston College            -7.0          20 full season data
  
Rutgers                   50.5          10           
Boston College            -7.0          29 last 4 games data
  
Rutgers                   50.5          11           
Boston College            -7.0          19 last 7 games data
We pointed out above how Rutgers faded as games wore on due to a depth disparity last season. But they were competitive in some 1st halves against teams much better than Boston College.
We're going to play Rutgers in the 1st quarter and 1st half here. BC likely wins this one and there's a good chance they pull away in the 2nd half once this Boston College offense gets going.
But the 1st quarter and 1st half should be up for grabs so we'll take our chances with the dog.
Rutgers + for the 1st quarter
Rutgers + for the 1st half