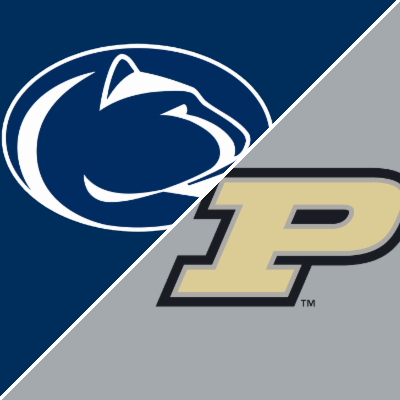 Purdue will host Penn State on Thursday night, September 1st to get things started in Big 10 college football action for 2022-2023. Kickoff is scheduled for 8 pm EST with the Nittany Lions favored by -3.5 and a total of 54.5.
Get the plays of of the top handicapping services in the country for just pennies on the dollar with the #1 consensus Report in the land!
These two teams don't play every year but have played 17 times since 1995. Penn State holds a 15-2 edge in those 17 games and has won by an average of about two touchdowns in those games. The Nittany Lions have also won the last 9 games in the series.
We always start by looking at the historical results of any matchups simply because it tells an important story. Specifically, it tells you who recruits better talent. Obviously it's Penn State who has recruited better talent and if you've observed college football for any length of time, you know why.
With that said though, historical results may possibly becoming less important due to the current landscape of college football. Times have changed drastically over the last year or two. So we'll keep an eye on historical results and see how the future plays out. But ultimately, the bluebloods of college football will likely remain so.
Purdue Looks to Repeat 9-4 Season
Purdue is in off of a nice 9-4 season which saw them knock off the likes of Michigan State and Iowa, both teams that Penn State lost to. It was head coach Jeff Brohm's best year in the 5 seasons he's been at Purdue. His previous best was 7-6 in 2017. The rest are losing years.
With 7 starters back on each side of the ball, it goes without saying that a losing season is not an option for Brohm in 2022. All of the pieces are in place for a repeat performance of a year ago. In fact if you go game by game through the Boilermakers schedule you can pencil in 8 or 9 wins.
This Penn State game along with a game at Wisconsin and then home against Iowa are the toughest on their dance card.
Mediocre 7-6 for Penn State In 2021
Penn State is in off of a mediocre 7-6 season a year ago. They started off 5-0 with wins over Auburn and Wisconsin. But then they lost 3 in a row including an OT loss to Illinois. They couldn't beat any of the legit opponents they faced during the 2nd half of the season and ended their year with a loss to Arkansas in the Outback Bowl.
This year Penn State returns 7 on offense including QB Clifford. They return just 4 to the defense but by all accounts the "D" should be just fine, maybe even better than 2021.
Big things are always expected from Penn State and this year is no different. But their schedule is no joke with games at Auburn and Michigan and at home against Ohio State and Michigan State.
Our Pick
With so many familiar faces back for both teams and with expectations high, it gives the results from our model using last years numbers some validity. It's a good solid starting point when trying to figure out how this game will go.
Our model comes up with a predicted win for Purdue by a score of 19.5 to 17.5. That score not only suggests value in Purdue plus the points but also suggests the UNDER 54.5 is worth a look as well.
One common theme in Penn State games has been that when they play a team with a pulse, the game is generally tight. Purdue has a pulse and they'll have the added benefit of a rabid home crowd in a prime time national TV game. All the ingredients for an upset are in place.
Purdue +3.5
Penn State/Purdue UNDER 54.5