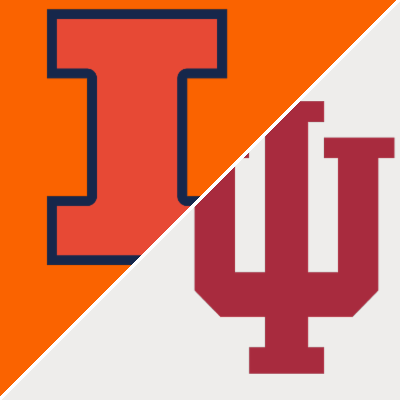 Indiana will host Illinois in the Big 10 opener for both programs on Friday night September 2nd. Betonline opened Indiana -3 -120 and early action pushed the number to -6 before settling in at -5.5 as of this late July writing. The total is 48.5.
These two teams have a history going back to 1899, but they don't play every year. Since 2000, they have met 15 times with Illinois holding an 8-7 edge. The last time they met was 2017 with the Hoosiers winning 24-14.
What we have here are two mediocre to bad Big 10 teams that are pretty much in the same boat in terms of the players they can recruit. Surprisingly though, their games against each other are often decided by double digits.
Rough 2021 For Indiana
Indiana had a rough year in 2021. They were 2-10 overall and only one of those losses was close. Their two wins came against Idaho and Western Kentucky. It needs to be said though, that the Hoosiers schedule was a killer. Every team they faced finished with a winning record. They faced 6 teams in the top 20 in their first 9 games of the season.
This year they have new coordinators on both sides of the ball to go along with many new faces at key positions.
This will be game #2 for Illinois. They faced Wyoming last week. This is being written prior to either game taking place but you can read our write up and thoughts about Illinois here.
Obviously the Hoosiers would love nothing more than to erase the bad memories from a year ago by starting out with a win. In fact, if they are able to get by Illinois, they have the two teams they beat last year on deck and have the potential to start the year 3-0 and surpass 2021's win total! But the schedule gets dicey after that.
Model Likes Illinois
Using data from last season for both teams our model has Illinois on top by a score of 22-13. We think the Illini numbers have a good chance to be as good or better this year. But Indiana is a huge question mark. Even with significant improvement, is it enough to warrant being favored by -6?
The other thing to consider is this. Teams make great strides towards improvement as each week goes by early in a college football season. Illinois will have the benefit of having played last week. That cohesiveness that builds with each passing week will be further along than the Hoosiers. It will be Indiana's 1st game with new players and coaches and schemes. There's a learning curve.
Mostly +5.5's on the board now but if/when +6 appears we'll grab it as this should be a game Illinois can win straight up.
Illinois +6 or better