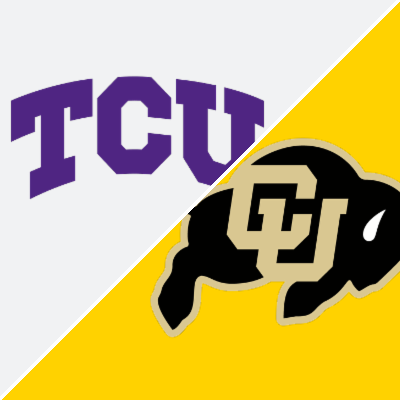 Colorado will host TCU in the nightcap of the Friday night September 2nd college football games. The game kicks off at 10 PM EST. with TCU currently an -8.5 point road favorite. The total at betonline is 55.
These two teams had some similar results in 2021. TCU was 5-7 while Colorado was 4-8. Both had their moments of competitiveness against decent opponents and both failed to show up other times. Neither team could run the ball and both are hoping 2022 brings a winning season capped with a Bowl game.
End of an Era at TCU
For TCU it's the end of an era. Gary Patterson, who coached the Horned Frogs for 21 years and had some great success along the way, is gone. The new coach is Sonny Dykes from SMU where he was 30-18 in 4 years and is very familiar with the TCU talent.
TCU returns a healthy number of starters on both sides of the ball and in terms of returning production they are among the top teams in the country. They'll also have a healthy numbers of transfers so it looks as though there will be no shortage of talent at TCU.
Expect the usual growing pains anytime there is a new coaching staff. But this team should be ready to compete right off the bat.
The Buffs aren't in as good of a position in terms of returning talent and production. But there's plenty of transfers coming in and this team did have a few bright spots a year ago. Such as losing to Texas A&M by just 3, beating Oregon State and at least hanging in there against Utah. So there's a pulse.
Here are the results from our model had this game taken place last season.
T.C.U.                    -7.5          27           
Colorado                  55.0          22 using full season data
  
T.C.U.                    -7.5          20           
Colorado                  55.0          32 using last 4 games data
  
T.C.U.                    -7.5          23           
Colorado                  55.0          27 using last 7 games data

As you can see, regardless of what parameters are used above, the model suggests the game would have been close with either team capable of winning.
Our Pick
To handicap this game it really comes down to which team has improved the most. Which team made better use of the transfer portal and which team is better prepared to win now, right off the bat.
As the season moves along we think the better team between these two will be TCU. They figure to be they more talented team and honestly, the expectations are higher than they are in Colorado.
With that said, here in the 1st game of the year, Colorado may be the side. There's more cohesiveness with the coaching staff and if there are going to be growing pains for TCU they'll be evident in the first couple of games.
We'll employ the same strategy in this game that we frequently use early in a college football season. We'll back Colorado in the first quarter, the first half and the full game by taking one unit and playing equal amounts on each wager.
Colorado +8.5 for the game
Colorado + for the 1st quarter
Colorado + for the 1st half