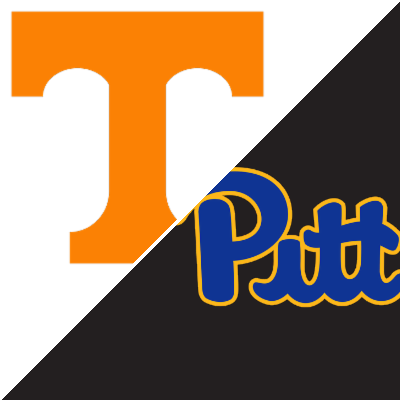 Pitt will host Tennessee on Saturday in a game that kicks off at 3:30 PM EST. Both teams are off opening week wins with the Vols taking care of Ball State 59-10 and the Panthers edging out West Virginia 38-31. The Vols are favored by -6.5 with the total currently at 67 at betonline sportsbook.
This will be a rematch of last year's 41-34 thriller won by Pitt. In that game Tennessee stormed out to a 17-0 1st quarter lead. Pitt scored 27 in the 2nd quarter which ended 27-20 and maintained at least a TD lead the rest of the way, leading by a score of 41-27 into the 4th before the Vols closed the gap with one more score.
Of course one of the biggest differences this time around is that the man responsible for leading the Panthers to that win, Kenny Pickett, now plays for the Steelers. But his replacement, Kedon Slovis, is no slouch and is plenty capable as we saw last week against West Virginia.
Ground Game Could Hurt Pitt
But what we also saw last week is Pitt with only 76 yards rushing. That may not cut it this week against the Vols as the Panthers will want to keep the Vols offense off the field to give their defense a rest.
Josh Heupel enters year #2 as head coach of the Vols. He came over from UCF and brought with him an up-tempo offensive scheme that his players and coaching staff have had a year to perfect.
Remember, they met last year in week 2. New coaches. New scheme. Now they have a full season under their belts. That up-tempo offense is a much more oiled machine at this point. The Vols will snap the ball between 7 and 12 seconds after the end of the previous play about 75% of the time Saturday.
It'll be hot, in the 80's and that Pitt defense will be running all over the place Saturday afternoon. This Tennessee offense can wear out opposing defenses. If the Pitt running game doesn't show up it could make for a long day for the Panthers. That's likely why sharp action showed up on the Vols on Sunday when the openers were posted.
The Vols appear primed to make their move back towards SEC respectability. They have a shot at 9 wins or so this year and if that's going to happen, this is one they have to have. A little revenge motive never hurts in college football. We look for Tennessee to extend this margin comfortably in the 2nd half.
Right now if you shop hard and have plenty of outs you can find -6. Perhaps -6 lay 11 or 12 cents. Otherwise the board is painted -6.5.
Tennessee -6 (good to -7)