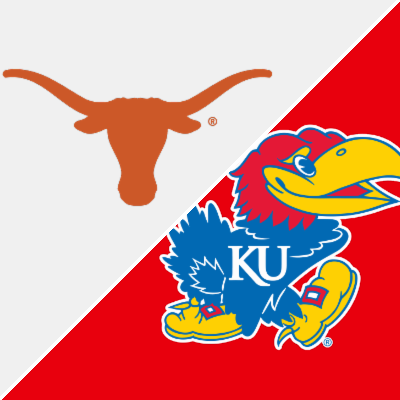 Kansas will host Texas in what will be their last home game of the 2022 season. The Longhorns are currently as high as -10 point road favorites with a total of 63.5.
Both of these teams are 6-4 overall. Texas is 4-3 in conference play while the Jayhawks are 3-4. For one of these teams 6-4 with a shot at another win or two to better their bowl game is a good thing. For the other, it places it's coach on the hot seat.
6-4 is unacceptable for Texas and coach Steve Sarkisian. A loss here and Sarkisian may not even get to coach the season finale against Baylor!
Since 2000 Texas is 14-2 against Kansas. Of course, that's the case for all upper echelon teams against Kansas. They haven't been very good for years.
A year ago Kansas was 2-10. For the 1st half of their season it was business as usual for the Jayhawks. They were blown out several times and fans couldn't wait for hoops to start. But then late last October they played a competitive game against Oklahoma in a losing effort. That was followed by by a 57-56 upset OT thriller against these Longhorns.
That Texas game is where the mindset started to change for Kansas. They finished the year with strong showings against TCU and West Virginia and in 2022 they picked right up where they left off last season.
This Jayhawks team has some nice wins this year and they have been in every loss. They have showed up every week and we expect them to show up this week for their last home game.
There are QB issues for Kansas as Jalon Daniels remains questionable and backup Jason Bean has been limited in practice all week. But as of a couple of days ago it was looking like Daniels would in fact play this week.
Fair warning, our model has Texas winning by right around the current number. But this isn't a numbers play. Texas has been up and down all year.  Big things were expected after almost upsetting Alabama but it never materialized. The Longhorns have been inconsistent and at times, not very good.
This is more of a play on the guts and never quit play of the Jayhawks. They keep coming at you regardless of how far they are down and getting double digits here means that back door is always open and well within reach.
We'll grab the points here, but what we'd really like to see is a straight up Kansas win. We'd love to see Sarkisian squirm!
Kansas +10