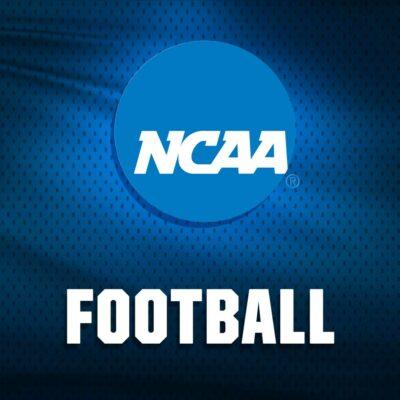 Here we take a quick look around college football for Saturday, September 24th and some of the higher profile games that may be of interest. We'll also offer an picks on either the side or total for each one.
Maryland at Michigan – There's a part of us that really wants take Maryland here +17. They're off to a 3-0 start, beat SMU in the 4th quarter last week and are really moving the ball. But historically Michigan owns the Terps and our model says blowout. Michigan -17.
Clemson at Wake Forest – Speaking of one team owning another. Clemson is 19-3 against Wake since 2000. They have won 13 in a row and of those 13 only one was by less than 7. Clemson -7
BC at Florida State – Last 3 games in series decided by a TD or less. The road team has covered at a 62% clip and the underdog at a 73% clip. Our model says FSU by 14. We'll hold our breath. Boston College +17
Florida at Tennessee – Florida is 19-4 straight up in this series going back to 2000. If you gave Florida +10.5 in those games they would have gone 21-1 ATS. The Vols have blowout wins over Akron and Ball State plus an OT win over Pitt. There's no way the Gators aren't a live dog here. Florida +10.5
Iowa at Rutgers – Iowa can't score. Nevada doesn't count. Rutgers has been running the ball well, albeit against weak opposition. Rutgers wants to prove they can compete in the Big 10 and Greg Schiano is the guy to do it. Rutgers +8.5
Duke at Kansas – Kansas has turned into an offensive powerhouse. Our model says blowout. At -7 we'll lay it. Kansas -7
Miami Ohio at Northwestern – After an opening week win over Nebraska Northwestern has dropped games to Duke and Southern Illinois. Miami Ohio hunG with Cinci. Our model says this is decided by 3 or less. Miami Ohio +7
USC at Oregon State – This game opened USC -7. Mostly USC -5.5 now despite the usual barrage of public action on the Trojans. That's telling. We get it though. Our model predicts a straight up Oregon State win. If you look hard enough, Bovada for example, you can find +6. Oregon State +6
Oregon at Washington State – Strictly a model call here as our intuition says Ducks probably roll. But the model says this is a 3 point game. Washington State +7
Arizona at Cal – Arizona has been a hot pick all week from a lot of the big name sports services. Our model says it's close but gives the nod to Cal with a win and cover. Cal -3
Kansas State at Oklahoma – We'd really like to back Kansas State here. Our model says they stay within the spot. But can't back them off of losing to Tulane last week. That's troubling. Pass.
Arkansas at Texas AM – The Texas A&M offense has been AWOL through 3 games in 2022. They face an Arkansas team that to this point has one of the better rushing games in college football. Our model says the Aggies by a FG but we're going to side with Arkansas here. We'll also go under the total of 49 as points figure to be few and far in between in this one. Arkansas +2