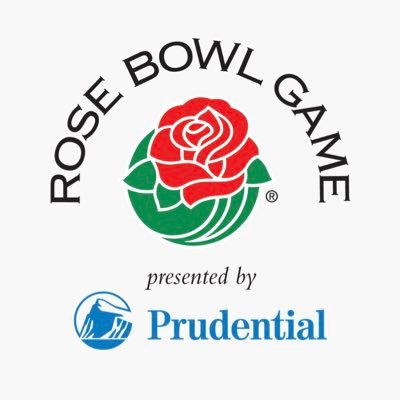 #11 Penn State Nittany Lions (10–2) vs. #8 Utah Utes (10-3)
In the Rose Bowl in Los Angeles eighth ranked Utah of the Pac 12 faces off with 11th ranked Penn State of the Big 10. Utah is a 2.5-point betting favorite in this bowl game with the total sitting at 51.5.
The betting public has backed the Utes in this game so far, as they opened as a 1.5-point favorite and as of December 23 they are a 2.5-point favorite.
On the season Penn State is 9-3 ATS with an O/U record of 8-4 and Utah is 8-5 ATS with an O/U record of 7-6.
Can Penn State Beat an Elite Team?
Penn State won 10 games this season and finished the season well winning their last four games. However, they did not beat one ranked team and lost by double figures in both of the games facing top 25 teams.
The Nittany Lions have a balanced offense and rank 19th in the nation in points per game and are only giving up an average of 18 ppg. Still, the ranked teams they faced were both in the top five, Michigan and Ohio State, and they gave up at least 41 points in each of the games.
Senior QB Sean Clifton (2.543 yards 22 TD7 INT) leads PSU and he did not put-up big numbers at the end of the season but did have six TD and no picks in the last three games. Parker Washington leads the WR corps but is out for the season. However, the WR corps is still pretty good and the Nittany Lions have two TEs that have at least 300 receiving yards.
Two players the Utah defense really have to worry about are RBs Nick Singleton (941 yards 10 TD) and Kaytron Allen (830 yards 9 TD) Singleton averaged 6.3 yards per carry and Allen ended the season strong.
Utah comes into the Rose Bowl ranking 75th in the nation in pass defense and 19th in run defense. This game is a good matchup for the Utes on defense, as the Nittany Lions leaned on the run more in the second half of the season.
Coming off a High
Utah's last game of the regular season was huge upsetting USC in the Pac12 title game. They not only beat the Trojans for the second time this season but kept them from making the College Football Playoff.
Utah is the eighth highest scoring team in the nation and rank 10th in the nation in rushing yards per game and 24th in passing yards per game.
Cam Rising passed for nearly 3,000 yards this season with 25 TD and 7 INT and he came up big in the Pac 12 title game passing for 310 yards with three TD and no picks and was only sacked once.
Dalton Kincaid (890 yards 8 TD) is one of the best tight ends in the nation and the Utes have two WRs, who have over 400 receiving yards.
Utah has a running back by committee attack with three RB's with at least 450 yards but lead back Tavion Thomas (687 yards 7 TD) is out for the season with an injury. Micah Bernard and Ja'Quinden Jackson combined for 924 yards and 12 TD, Jackson averaged 6.9 yards per carry, and Rising ranked fourth on the team with 409 rushing yards.
Penn State's 38th ranked pass defense took a big hit after the season, as star QB Joey Porter Jr. declared for the NFL Draft and he will miss this game. The Nittany Lions rank 12th in the nation defending the run.
Betting Trends
Penn State
6-0 ATS in their last 6 games overall
5-1 ATS vs. a team with a winning record
Over record of 5-1 in their last 6 vs. a team with a winning record
Utah
4-1 ATS in their last 5 games overall
7-2 ATS in their last 9 vs. Big Ten
11-5 ATS in their last 16 bowl games
Over record of 4-1 in their last 5 non-conference games
Predictions from our model
Utah                      48.5          25   NEUTRAL 
Penn State                -1.5          27 full season
  
Utah                      48.5          14   NEUTRAL 
Penn State                -1.5          29 last 4
  
Utah                      48.5          25   NEUTRAL 
Penn State                -1.5          32 last 7
Penn State has been a hot pick by several handicappers we respect as well as an across the board sweep from our model. Of note also is that the model predictions using the most recent data favor Penn State.
But we're going to go against our model here. Utah is a talented team that many predicted to contend for a playoff spot this year. Unfortunately they stumbled out of the gate with a loss in their 1st game against Florida which set the stage for an uphill climb.
But Penn State fell flat against the two best teams they faced in Michigan and Ohio State while Utah won when they had to against the best they faced. Specifically they beat USC twice, the 2nd time by 23 points.
Should be a great game and a fantastic lead in to the Bills vs. Bengals night night cap.
UTAH -1