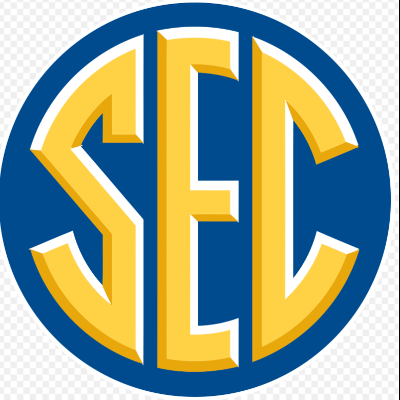 The SEC has long been known as the toughest conference in college football. While that may not be true this year, there are still some great games on tap for this weekend so let's take a look.
Georgia at Vanderbilt – The Bulldogs have had some close games this year against the legit opponents they faced however against weaker opposition it's been business as usual which translates into blowouts. Vanderbilt's only win this year came against Alabama A&M.
The only question here is whether Georgia can cover the -31.5 points. Considering the combined score of the last two games between these two is 117-0 we'd go out on a limb here and suggest that yes, Georgia covering the big number is a distinct possibility. Georgia -31.5
Arkansas at Alabama – Arkansas has won just 2 games this year but unlike Vandy the Razorbacks losses were close and against strong opponents. Alabama on the other hand simply isn't putting much distance between themselves and opponents on the scoreboard.
Arkansas hung 31 on LSU and lost by 7 to Ole Miss last week. We think there's room for an Arkansas cover here with the generous +19.5. Our model has the predicted score at 31-15 in favor of the Tide. Arkansas +19.5
Florida at South Carolina – These two have a common opponent with the Gamecocks losing to Tennessee by 21 and the Gators beating the Vols 29-16. But South Carolina is rested and has had extra time to prepare here.
The numbers we like to look at show the slightest of edges to Florida. Yet our model spits out a prediction of 25-16 in favor of South Carolina.
Rather than  get involved with the side here we'll look for this game to go under the current posted total of 50.5.
Texas A&m at Tennessee – Another great matchup. The scheduling spot may favor the Vols here as they have had 2 weeks to prepare for this game while the Aggies are coming off an emotional home loss to Alabama last week.
We give the Vols the edge in this one. They come in with the 4th best yards per rush attempt number in the nation at +2.7 and the 102,000 screaming maniacs in the stands can only help the edges they already have. Our model has the Vols on top by a score of 28-21. Tennessee -3
Auburn at LSU – The last 2 games in this series were decided by 4 and 5 points with each team winning. Here's a quick snapshot of this game.
| | | | | |
| --- | --- | --- | --- | --- |
| | ypp off | ypp def | yprdif | pred |
| Auburn | 11.9 | 17.9 | 0.3 | 30 |
| LSU | 13.5 | 12.8 | 0.5 | 33 |
Note that Auburn has the better yards per point numbers here. Higher on defense is good. Lower on offense is good. Their yards per rush attempt are about even.
LSU has played the more difficult schedule but Auburn does have games against Georgia and Texas A&M. Our model has this as a 3 point game.
LSU likely wins this but we think Auburn can hang around. Auburn +11.5
Missouri at Kentucky – After last weeks blow out loss to Georgia we are back to wondering if Kentucky is a paper tiger.
On paper the Wildcats look like world beaters. They have the 3rd best offensive yards per point number in the nation at 10.3 and they  have the 2nd best yards per rush attempt differential. We expected them to at least hang around last week at Georgia but they let us down.
Any time a decent college football team gets blown off the field and embarrassed you'd expect a bounce back week. Players have pride. We'd expect the Kentucky team we see this week to resemble the one that beat Florida earlier this year.
Our model is of no help here as it predicts a 28-27 Kentucky win. But we're going to lay the small spot here as the bounceback motivation and the home crowd make enough of a difference. Kentucky -2.5