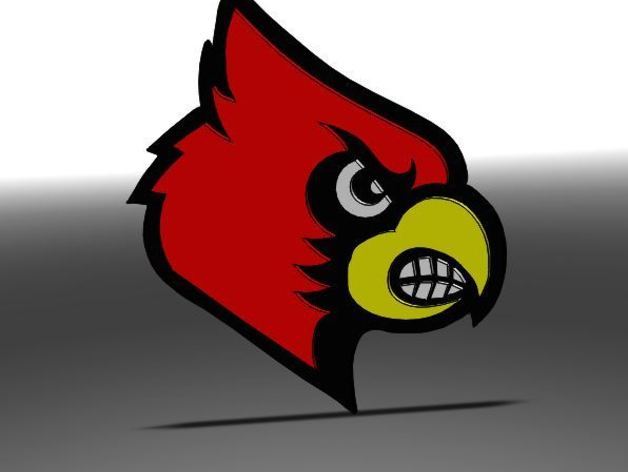 Early football bettors are betting the Louisville Cardinals to win less than 4 games for the 2019 college pigskin season. While their season win total is 4, heavy action on the under has caused the money line to move to -180.
Any time a betting proposition is heavily bet one way, sharp bettors look towards the other side for value. At +140 or better, the over 4 wins may be worth a look.
Also note that Louisville is listed at odds of 150 to 1 to win the ACC. Now that's a prop bet we have very little interest in.
Petrino Out – Satterfield In
Things completely unraveled for Louisville in 2018 following the departure of Lamar Jackson. The Cardinals had a decent over/under of eight wins, but failed to win a game in the ACC and finished 2-10 overall.
That's why new coach Scott Satterfield enters the fold after a successful six-year stint at Appalachian State. He's bringing a new, positive approach and while it won't help them compete with Clemson immediately, this team could still compete for a bowl game.
It's hard to put too much into last year's record because Louisville simply fell apart and almost wasn't trying late in the year, hence the firing of Bobby Petrino.
The turnaround starts at quarterback where Jawon Pass or Malik Cunningham will start the season. Pass dropped off last year, while Cunningham was more successful running the ball with 12 more carries than passes attempted.
The goal for Satterfield is to regain confidence for those guys because they at least have potential. That said, this offense will likely feed the running backs more than in previous years. Hassan Hall (303 yards, 3 TDs) is most likely to benefit with others like Javian Hawkins in the mix.
Receiver will be stocked even with the top guy gone, as Dez Fitzpatrick (422 yards, 3 TDs), Tutu Atwell, Seth Dawkins and Devante Peete all have decent experience.
The Cards have a couple studs at tackle, but don't have much depth elsewhere on the line and that could be an issue throughout the season.
Defense Quit Last Season
While Louisville's offense wasn't good last year, its defense was worse, partly because it gave up late in the season, allowing 484 yards and 44.1 points per game. The change of culture should help, but it's not like that will turn the group elite overnight.
Nose tackle G.G. Robinson is a good player to base the defense around with help from an experienced linebacking corps led by Dorian Etheridge and C.J. Avery.
The secondary was often the highlight of App. State defenses, but new coordinator Bryan Brown will have trouble repeating that at Louisville this year. Corner Cornelius Sturghill and safety Khane Pass bring senority, but the other spots are up for grabs.
There's not much to say about the returning players for this defense given how it looked last year, but still, this group can only improve.
5 Wins Will Require at Least One Big Upset
Unfortunately for Satterfield, he gets his tenure started with a game against Notre Dame (opened +20). To have a chance at a bowl, Louisville will likely need to win its next two non-conference games before going to Florida State.
Either way, the opportunities for wins will be slim, especially with home games against Boston College and Virginia being the best chances. If they want to win more than four, that'll likely require winning at Wake Forest or even Kentucky in the finale.
The schedule isn't great for the Cardinals, as they avoid the expected worst teams out of the Coastal division. There's a chance to reach a bowl game, but that'll require Pass or Cunningham to take a major step on offense in addition to the defense being at least mediocre in a new 3-4 scheme.
Those are both big asks for Satterfield and three or four wins are most likely. But the more that money line of -180 on the under keeps rising, the more attractive taking a shot and betting on the Cardinals to win 5 games becomes.
Louisville kicks off season against Notre Dame – Fighting Irish Football Preview
2019 Louisville Cardinals Football Schedule
Sept. 2 vs. Notre Dame
Sept. 7 vs. Eastern Kentucky
Sept. 14 vs. Western Kentucky (Nissan Stadium, Nashville)
Sept. 21 at Florida State
Oct. 5 vs. Boston College
Oct. 12 at Wake Forest
Oct. 19 vs. Clemson (opened +33.5)
Oct. 26 vs. Virginia
Nov. 9 at Miami
Nov. 16 at NC State
Nov. 23 vs. Syracuse
Nov. 30 at Kentucky