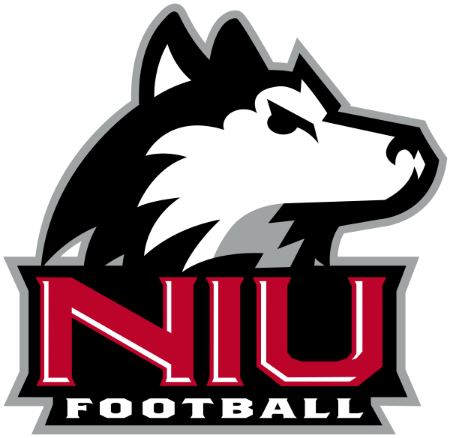 The Northern Illinois Huskies are listed at odds of 5/1 to win the MAC in 2019 college football season. They are also listed with a season win total over under number of 6.5 wins.
Nothing was pretty for Northern Illinois last year, but it still found a way to win the MAC despite losing its first two and last two games of the regular season.
Thomas Hammock Takes Over as Head Coach
Former head coach Rod Carey moved on to Temple so Thomas Hammock takes the gig after serving as the Baltimore Ravens RBs coach the last five years. He's been in previous college roles at Minnesota and Wisconsin so this isn't anything new, but it will be a challenge.
The Huskies are still expected to be one of the best in the MAC with +500 odds to win the conference (third best) with an over/under of 6.5 wins.
NIU's main issue last year was a defunct offense that averaged 322 yards and 20.1 points per game. The addition of Eric Eidsness, the former offensive coordinator at South Dakota State, could help, but he has to find a quarterback.
Marcus Childers returns (15 TDs, 10 INTs), but he has to win the job again, this time over Cal transfer Ross Bowers. Childers was the main issue in the offense last season, averaging just 5.4 yards per attempt.
It doesn't help that he lost his top two wide outs, though Spencer Tears (372 yards, 4 TDs) showed flashes, while Cole Tucker and tight end Mitchell Brinkman are expected to step into bigger roles.
The offense will likely revolve around the ground game with Tre Harbison (985 yards, 4 TDs) and Marcus Jones (523 yards, 4 TDs) still around.
The Huskies lost some studs on the line, but return enough experience that the unit won't see a major drop off.
Defense Likely Takes a Step Back
The defense would like to replicate last year's 21.5 points allowed per game, but it'll be difficult. All-American Sutton Smith is gone after racking up a ridiculous 15 sacks and 26.5 tackles for loss.
The question is if this defense can keep humming without Smith and that will be answered early in the season. It helps that NIU only loses a few other starters and has a good core of tackles to build around in Weston Kramer, Jack Heflin and Ben LeRoy.
Reaching last year's sack numbers will be difficult, but three returning senior linebackers in the 4-3 should keep the defense as one of the best in the conference led by Kyle Pugh (106 tackles) and Antonio Jones-Davis (130 tackles).
They'll work in a couple new corners, but similar to linebacker, there are two returning senior safeties in Mykelti Williams and Trayshon Foster. 
Huskies Could Win Anywhere From 6 to 8
Once again, the Huskies have a difficult non-conference slate that could feature three straight losses with early games at Utah, Nebraska and Vandy. Trips to Ohio and Toledo could also be problems in the MAC, though they could be favored in every other conference game.
Reaching the title game could come down to the finale against WMU, though Toledo could have the West division won at that point. This team will challenge for around seven regular season wins again, but with questions at quarterback and an expected drop off defensively, it could be another good but not great year.
It doesn't help that Hammock has never led a team at the collegiate level and if NIU goes 1-3 in the first four games, the team will face some adversity. It could result in a 6-6 record or if things go well, seven or eight wins and another MAC title appearance.
2019 Northern Illinois Huskies Football Schedule
Aug. 31 vs. Illinois State
Sept. 7 at Utah
Sept. 14 at Nebraska
Sept. 28 at Vanderbilt
Oct. 5 vs. Ball State
Oct. 12 at Ohio
Oct. 19 at Miami (OH)
Oct. 26 vs. Akron
Nov. 2 at Central Michigan
Nov. 13 at Toledo
Nov. 19 vs. Eastern Michigan
Nov. 26 vs. Western Michigan