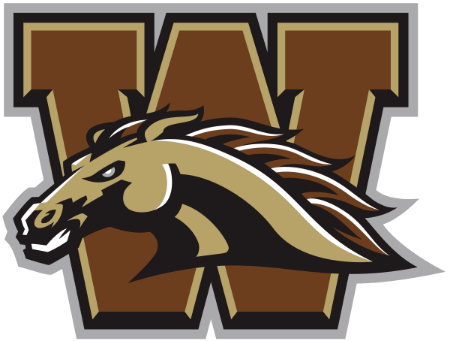 Western Michigan football is listed at odds of 5/1 to win the MAC for the 2019 college football season. That goes along with their season win total betting line of over or under 7.5 wins.
Western Michigan had an up-and-down 2018 that saw them win six straight in the middle of the season before losing four of its last five. Some of that had to do with injuries and some of that schedule, the latter of which could hamper the team's chances at a MAC title again.
Broncos Return Ton of Talent on Both Sides of Ball
Head coach Tim Lester has yet to take Western to that next level, but his third year could do the trick if quarterback Jon Wassink stays healthy. The offense averaged 32.0 points per game last year and that included Wassink missing most of the final five games due to a foot injury. He's finished the last two seasons injured, but backup Kaleb Eleby at least got some starts under his belt.
Otherwise, this group is loaded with running back LeVante Bellamy (1,172 yards, 6 TDs, 6.2 ypc) expected to see a lot of the ball behind a line that returns four starters, including All-MAC performer Luke Juriga (now at center).
Receiver is also set between Jayden Reed (797 yards, 8 TDs), D'Wayne Eskridge (715 yards, 3 TDs) and tight end Giovanni Ricci (392 yards, 3 TDs). Given the returning skill players, it'd be a disappointment if this offense dropped off at all.
Despite Returning Starters Defense Weak
However, to win the division or conference, you need to have a defense. WMU gave up 33.3 points per contest last year and was the main reason it had an extra loss or two (namely the 42-41 OT loss against Ball State).
The good news is that 10 starters return to the group and while they weren't good last year, there's at least hope. Linebacker is loaded on the outside with seniors Alex Grace and Drake Spears, and they're playing behind two senior ends in Ali Fayad and Antonio Balabani.
Attacking the quarterback is nice, but not when numerous guys are wide open in the back. That remains the question for this defense and while three starters return to the secondary, they still weren't sold with the starters in the spring as WR Eskridge also played some corner. If defense is a problem again, it's unlikely WMU can win the division due to schedule.
Prediction – 8 Wins for Broncos
Once again, the Broncos will likely pick up a couple non-conference losses with trips to MSU and Syracuse. The bigger problem is that they have three more road games against the other expected best teams in the MAC in Toledo, Ohio and NIU.
That's not a recipe for success, especially for a defense that was gashed by Toledo and Ohio a year ago. Six home wins are likely, but getting more than one road win will be key and winning at EMU is almost a must.
There's a chance Western can hit nine wins if Wassink stays healthy and the defense gets to another level, but neither of those things are givens. Wassink is injury-prone and the defense gave up more than 40 points in four of its final five games last season. 
2019 Western Michigan Broncos Football Schedule
Aug. 31 vs. Monmouth
Sept. 7 at Michigan State
Sept. 14 vs. Georgia State
Sept. 21 at Syracuse
Sept. 28 vs. Central Michigan
Oct. 5 at Toledo
Oct. 12 vs. Miami (OH)
Oct. 19 at Eastern Michigan
Oct. 26 vs. Bowling Green
Nov. 5 vs. Ball State
Nov. 12 at Ohio
Nov. 26 at Northern Illinois