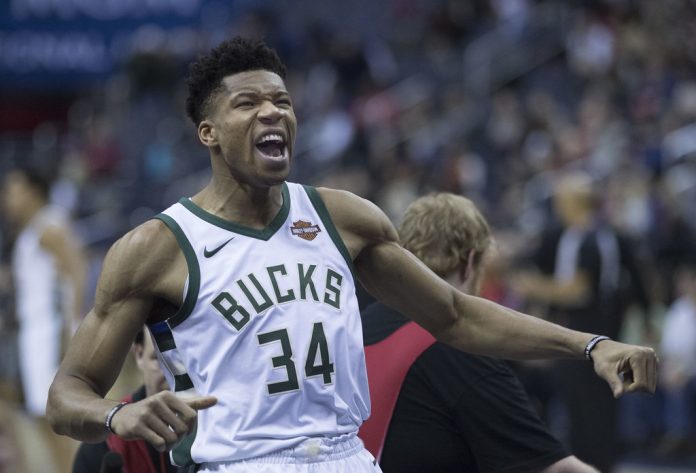 The Raptors take on the Bucks for game 6 of the NBA Eastern Conference finals on Saturday night in Toronto and our Prediction Model has an opinion. Currently Toronto is a -2.5 point favorite with a total of 212.
The game opened up as a  pick em at betonline, but the Raptor money came in fast and furious, immediately pushing the number to -2 and then, within a couple of hours, to -2.5. Don't be surprised to see -3 by game time.
Raptors Have The Momentum
No question Toronto has all the momentum. After dropping the first two games of the series on the road, the Raptors have come back to win 3 in a row and now have a chance to move on the NBA finals for the first time in team history.
Not only have they won  three straight, they have done so by 6 points  twice and 18 points in the other. Most impressive of all, was coming from behind and winning on the road on Thursday night.
Handicapping the Game with a Prediction Model
We readily admit here at Bettorsworld, that our NBA predictive model is simply not on par with our football and college basketball models.
In fact, that is why we do not make it available publicly. We would never put a product we aren't happy with out there/
However, that doesn't stop us from continuing to work on and tweak the model. It's an ongoing process.
This year in the NBA playoffs, it's held it's own. It's been profitable. So, we'll share the results with you here in this article and perhaps through the NBA finals.
…..And the Winner is
Just as with the other sports, we run the model with different time frame parameters. We use full season data, the last 7 games and the last 4 games.
Come playoff time in the NBA, the full season is, well, meaningless. The playoffs are an whole new season. So, for us, the most important prediction is the one that uses just 7 games worth of data.
Here are the results:
Full Season Stats – Toronto 117 Milwaukee 115
Last 7 Stats – Toronto 110 Milwaukee 107
Last 4 Stats – Toronto 128 Milwaukee 99
You can see that those laying the pick or -1 when the game opened made themselves a very nice wager. The line moved to where the model thought it should be all along.
It's hard to lay -2 or more on a game you could have bet at pick. However, the prediction using only the last 4 games kind of hammers home who's hot and who's not.
We'll recommend a small play on the Raptors on the moneyline at -140 as they punch their ticket for a date with the mighty Warriors.