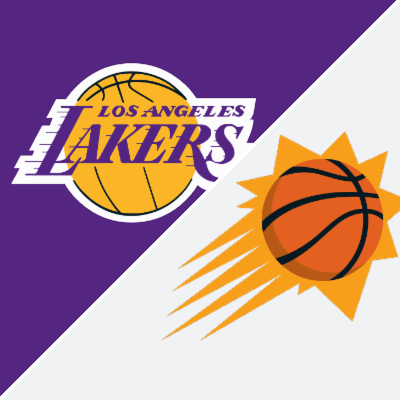 L.A. Lakers (41-31 32-40-1 ATS) at Phoenix Suns (52-21 43-28-2 ATS) 
The defending champion Lakers did not get off to a good start to this playoff series losing Game 1 of this series and look to bounce back to avoid going in an 0-2 hole. This game can be seen on national TV on TNT.
The Lakers are a 2-point road favorite in this game with the total sitting at 208.
The Lakers had won six in a row before losing Game 1 of this series 99-90. While their D was not bad in the game their offense looked out of sync and they scored 19 points fewer than their season average.
The young Suns passed their first test beating the defending champs even though Cameron Payne was ejected and All Star Chris Paul injured his shoulder. Paul grimaced in pain in the game but should go in Game 2.
The Lakers may not be too worried, as in their title run last season they lost Game 1 in each of their first two series'.
The Suns are 13-6-1 ATS in their last 20 home games facing the Lakers.
AD Has To Step Up
In the Game 1 loss Anthony Davis played poorly and said the loss was on him. He only had 13 points on 5-16 shooting and, overall, the Lakers only shot 43.4% from the floor and missed 19 of their 26 3-pointers (26.9%).
After playing well for a few games Davis (21.8 ppg 7.9 rpg) has only totaled 27 points in his last two games where in each he failed to shoot over 41.7% from the floor.
LeBron James (25 ppg) only had 18 points in the Game 1 loss, after totaling 49 points in his previous two games, but did have seven rebounds and 10 assists. He and AD have to turn things around against a young and hungry Suns team or they will lose again.
L.A. is 9-4-1 ATS in their last 14 games following a loss.
Young Guns Get It Done
In the win over the Lakers in the series opener the two young guns were legit with Devin Booker going for a game-high 34 points and Deandre Ayton had 21 points on 10/11 shooting and also grabbed 16 rebounds.
Phoenix has been balanced on the season ranking seventh in ppg and third in opponents' points per game. Their D will be vital in this game, as the Lakers will come out hard to avoid going in an 0-2 hole.
Booker (25.6 ppg) led the Suns in scoring on the season and has gone for 34 points in two of his last four games.
Ayton (14.4 ppg 10.5 rpg) was the team's leading rebounder and he had only totaled 14 points and 14 boards in two games before going big in the first game of this series.
Paul (16.4 ppg 8.9 assists per game) only had seven points on 3/8 shooting in Game 1 after averaging 22 ppg in his previous three games. He said he would "absolutely" be ready to play in Game 2 but the right shoulder injury is a major concern for the team.
The Suns are 6-2 ATS in their last eight games as a home underdog.
On the season the Suns are 27-9 at home and they have won both home games against the Lakers.
Prediction
While the Lakers are only 2-6-1 ATS in their last nine road games the Suns are 4-1 ATS in their last five home games.
The Lakers were less than impressive in Game 1 and AD had a game to forget. However, the King James led club will storm back in this game and he and AD will play well. I look for the Lakers to come out firing in this one and they will get it done on both ends of the floor. L.A. will win and cover and tie the series, which will then head to La La Land.
PICK: Lakers -2