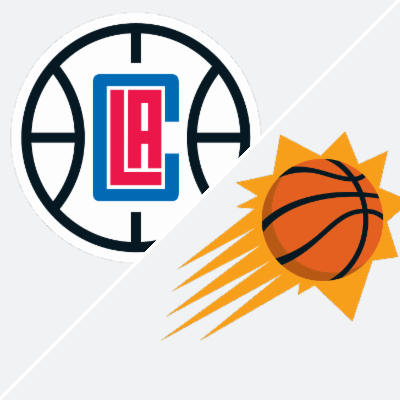 L.A. Clippers (55-31 47-38-1 ATS) at Phoenix Suns (60–23 51-30-2 ATS)
The red-hot Suns, no pun intended, took Game 1 of this series behind Devin Booker's first career triple-double and look to extend their winning streak in Game 2 of this Western Conference semifinals series. This game can be seen on ESPN.
The Suns are a 6-point home betting favorite in Game 2 with a total of 224.
The since losing two games in their opening series with the Lakers the Suns have reeled off eight straight wins. The team ranked a legit seventh in the league this season averaging 115.3 ppg and in their last five games have averaged 121.2 ppg.
The Clippers had won four in a row before losing Game 1 of this series 120-114. Kawai Leonard has been out since Game 4 of the last series and he did not even come with the team to Phoenix, so it is unlikely he will play in Game 2 due to his knee injury.
L.A. had averaged 125 ppg in their four-game win streak before scoring 114 points in the last game.
Chris Paul missed Game 1 following the NBA COVID-19 protocols but is symptom-free and is listed as day-to-day.
Not only have the Suns won their last eight games but they have covered the spread in all of them.
D Can't Stop the Suns
In Game 1 not only did the Clippers not score at the pace they had for the last few games but their D could not stop the Suns, who shot a scorching 55.1% while L.A. shot 45.5%.
The Clippers only had three players score in double figures led by Paul George with 34 points. He did shoot the 3 well but, overall, was 10/26 from the floor. Reggie Jackson had 24 points on 10/19 shooting and reserve DeMarcus Cousins had 11 points.
After blowing up for 39 points in the Game 7 win over the Utah Jazz Terance Mann (7 ppg) came back to earth in Game 1 of this series with nine points. With Leonard out he and Nicolas Batum and Marcus Morris, who only combined for 11 points on 5/16 shooting in the last game, have to step up in the scoring department.
The Clippers have failed to cover the spread in four of their last five games as an underdog.
Booker Takes Over
In the Game 1 win Devin Booker came up huge with the first triple-double of his career going for 40 points on 15/29 shooting with 13 boards and 11 assists. He has totaled 74 points over the last two games.
Phoenix had balance in the Game 1 win with six players going for double figures. Deandre Ayton had 20 points and nine rebounds after totaling 22 points in the previous two games.
Rookie Cameron Payne had 11 points on 50% shooting in Game 1 to go along with nine assists and he will get the start again if Paul cannot go in Game 2.
The Suns have covered the spread in 25 of their last 35 home games.
The Prediction 
The Clippers were without Leonard in Game 1 and allowed the Suns to shoot over 55% from the floor and still only lost by six points. I see the supporting cast stepping up in this game and the team playing better defense. They may not win Game 2 against a Suns team playing with a ton of confidence but they will cover getting six points.
PICK: Clippers +6